*This content was originally published at Medium. Republishing at Read.Cash.*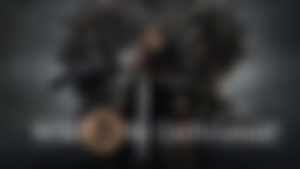 Image from: Flickr (Creative Commons Licence) (modified)
Bitcoin is dominating the Crypto industry and the rest of cryptocurrencies are just following its price action. Bitcoin's price is decisive for the whole market, however, there is an apparent reduction of BTC dominance in these later years.
BTC has the best marketing network and quite a few influential people are lobbying in favor of it, however, it also held back in developments and its technology has already been outperformed by other cryptocurrencies.
Decentralization is of utmost importance in the blockchain universe, but Bitcoin has failed in anything else except that. While competition is increasing, Bitcoin is losing dominance and other projects are attracting the attention of investors.
Cryptocurrencies may have still not decoupled from BTC, but this is the eventual outcome that will free this market from the bonds of one dominant asset.
The acting king of crypto will be overthrown eventually. Maybe Ethereum or another cryptocurrency will sit on the throne next. It is difficult to speculate which one and when this will be, although it can be considered certain that in due course there will be changes.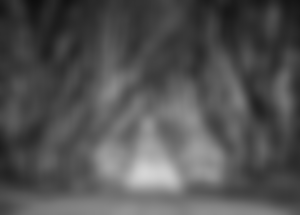 Source of Image: Unsplash
It takes too much time to properly research Bitcoin, and most that invest are only scratching the surface. Lately, though, it is becoming clear to most that Bitcoin will not last as a market leader forever.
As with any other technological achievement, new developments will render the previous obsolete. Progress does not stop.
BTC currently holds a leading position although this is also declining. It is still holding because of a variety of factors that do not have to do with utility, user base, adoption, or use case.
BTC will not manage to stay in the first place for too long though, it could take another three years but eventually, other cryptocurrencies will reach a higher place in the rankings, and Bitcoin's dominance will keep thinning until it becomes irrelevant.
Bitcoin's development is stagnating. It is a piece of ancient history in technology terms. There is nothing done to fix its fundamental flaws and this was purposedly allowed to happen.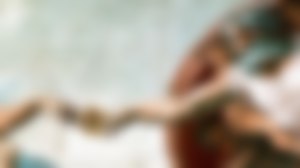 Source of Image: Steemit
Each decision taken by this group of developers has to be supported with religious devotion and no questioning of motives. This is also the reason the Bitcoin community is often referenced as a "cult".
Censorship and personal attacks ("ad hominem") are widely practiced against those with different opinions.
It takes time even for early Bitcoin investors to find out what happened and while most of them were there just for the investment factor, still there was some kind of emotional attachement.
Bitcoin was about a financial revolution. It was going to become the money of the future and it was rapidly growing during its first years.
Merchant acceptance and adoption was on the rise until 2013, but there was also a requirement that Bitcoin wasn't matching that led to its decline as a method of transacting.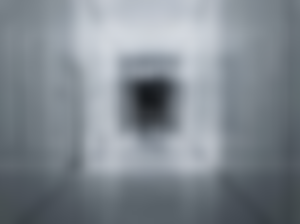 Image Source: Unsplash
As a network increases in size and user-base, it requires a mechanism to facilitate this increase without losing in speed or becoming too expensive to use. Bitcoin wasn't properly customized scale since the beginning but with a few modifications in the code (block size), the results would have been completely different.
There is a lot of discussion about the scaling debate, but this requires a topic of its own for discussion.
In a nutshell, Bitcoin is not able to scale. It could have scaled, but eventually, the winning side of the blocksize debate was the one that supported layer-2 solutions.
With time, the narratives changed (originating from the dev group in control) and Bitcoin is now trying to pass as a "store of value". The Bitcoin decision process wanted BTC to become an asset similar to gold, so promotional of Bitcoin "digital gold" was initiated.
Meanwhile, the centralized team of BTC devs also proceeded with censorship and effective exclusion of anyone raising arguments or trying to promote constructive criticism.
A commitment in developing the Lightning Network kept part of the community in BTC but eventually, it was observed that even LN could not work properly at times of high congestion of the BTC blockchain.
Ethereum is also suffering from scalability issues. Perhaps if it had solved this issue it would already be sitting on the iron throne.
Ethereum is also trying to combat network congestion and high fees every time it experiences an increase in userbase and activity. It was Cryptokitties in 2017, and DeFi/NFTs in 2020–2021 that made simple Ethereum transactions cost between $50-$100 for months.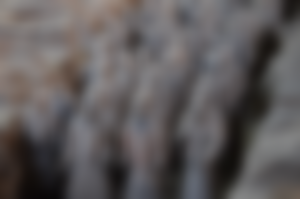 Image Source: Unsplash
It is now at the hands of fund managers that aggressively promote it as an asset that offers extreme rewards. Everyone advertising Bitcoin doesn't consider it a disruptive technology anymore. It is marketed to investment funds as a hedge to inflation or a hedge to other unforeseen events. Completely irrelevant though since it produced nothing to be considered as such and in no way it helps financial stability having demonstrated extreme volatility. There is no theoretical or scientific proof about that. BTC is just an extremely volatile and high-risk speculative asset.
Bitcoin has changed and is not anymore containinge currency features. It is not about what the whitepaper suggests. The BTC community (maximalists) do not consider it to be a currency either, and don't expect that it will reach mass adoption (example).
What they ask for is Wall Street to participate in an endless loop of boom and bust cycles. A neverending pump and dump every four years innitiated by the halving.
Most of the early adopters have moved on to different things and don't even discuss Bitcoin anymore. The reason was the failure by BTC developers to adapt and proceed with the upgrade to a modern cryptocurrency that would execute transactions in an instant and feeless manner.
Even the "HODL" generation of 2013–2017 has abandoned Bitcoin and most of them became sellers at the peak of the '17 bubble.
It is all about buying and waiting to sell to the next one for profit and nothing else.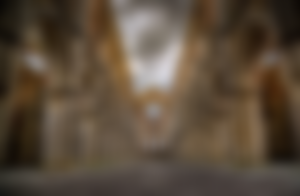 Image Source: Pixabay
Once a "flippening" takes place, we will be able to witness the true power of the cryptocurrency industry. Cryptocurrencies will finally reach independence from Bitcoin "halvings", cycles and fluctuations, and a purely organic growth based on development, user base, and utility.
While some are sitting on the glory of code that was 99% complete until 2010, developers in other projects are moving forward by including new ideas and taking the risk to make the software better and modern.
Where there is a problem there are also solutions, yet BTC doesn't seem able to overcome the denial that exists inside its community. The latest events, with fees reaching $50 on average, were met by enthusiasm from Bitcoin Core developers instead of skepticism.
Bitcoin has no hope to keep dominating this industry since it has massively failed to change. The decisions process has stalled progress but the same didn't happen with other cryptocurrencies.
Bitcoin is not exactly innovative today. It was in 2011 but this was ten years ago. Bitcoin today is expecting to become adopted instead of cash in El Salvador. But why would anyone use such a complex system with custodian wallets that enforce KYC? It doesn't make sense to create additional middlemen in the transactions networks.
Other cryptocurrencies can be used for this reason instead, cutting down the middle man and offering financial freedom with non-custodial wallets, giving power of finance to the person that uses them. Meanwhile, cryptocurrencies are developing into different fields creating financial networks that will by far outperform the traditional banking sector.
Decentralized Finance (DeFi) is a unique innovation and Bitcoin failed to develop in this field either. It is other networks that dominate a sector that banking will eventually transform into.
Ethereum is the top contender for taking over Bitcoin's throne. There are more and eventually, many cryptocurrencies will leave Bitcoin behind and the industry will completely remove the restraints of the past.

Backpage
---
Notes
This Article was originally published at Medium.
I republished it at Read Cash just in case someone wants to read it and finds it a hassle to search my articles between different platforms to find it.
---
Follow me on:
● ReadCash ● NoiseCash  ● Medium ● Hive ● Steemit   ●Vocal ● Minds
---