Top 10 Signs That Will End The Crypto Bear Market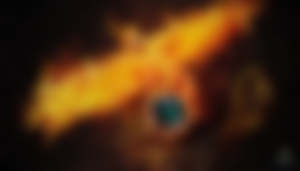 In the cryptocurrency domain, we can locate a few blockchain networks worth our time that present long-term potential.
However, most cryptocurrencies are pure speculative bubbles with no real-life utility. They drain funds from time-tested projects, with VCs abandoning them after their pump and dumps schemes end.
In a tech aspect, some projects don't even deliver the basics.
Speculation still drives this market, and on the speculative side, we shouldn't forget the boom and bust cycles.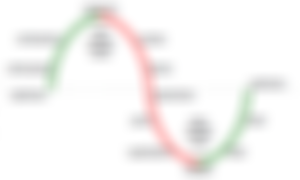 I believe we reached despair with the events surrounding FTX. Anything else will be supplementary but will not change the market mechanics that will reverse the downtrend.

In July, I published the top 10 signs of the market bottoming, clearly explaining how we were not there yet:
The Top-10 Indicators That Will End The Bear Market
When I published this article, just 3/10 of the indicators were in place, so I described back then that the bear market still had several months before the final bottom.
Today, we have located most of the missing pieces of this puzzle.
The bear market losses steam, and it appears we are about to witness the beginning of recovery.
Today, we meet 8 out of 10 conditions, although everyone should perform their research and due diligence on the projects they select to invest in.

Picture on Pixabay
While I used this indicator in July, I can only track a small sample.
Content creators have reduced their social media posts and content. However, we have examples like Bitboy and Pompliano, that will probably never quit or even reduce their workload.
Crypto content is their job. They know the market will recover and keep publishing and posting on social media even with lower income.

I had this checked since July, but the signals I am getting now are stronger than ever. From the hundreds of millions of crypto newcomers, most of them right now don't care about crypto at all. And that's a reason to feel optimistic since everyone will be back (hopefully not just for the speculative side of cryptocurrency).
We find countless clueless journalists crawling out of their holes and telling us how cryptocurrency is a scam and only used by criminals.
That's a clear buy signal (although, again, please don't consider this financial advice).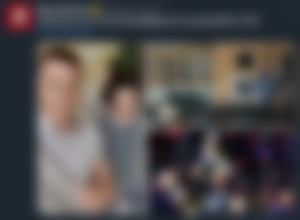 Source: Twitter
We are one step closer to crypto recovery.
Celebrities are a red flag and a contra-indicator.
Usually, we find most celebrities discussing crypto and endorsing even shady cryptocurrencies and crypto-companies when the market is closer to a euphoric state. That's where smart money sells and goes short.

Definitely, (almost) everything is down by 80–90%. Perhaps there's one final leg down, but most sellers run out of steam.
Most new projects that reached top positions (top-20 or top-30) will not be around, though. I'll only be holding time-tested cryptocurrencies, but not Ethereum clones or meme-coins.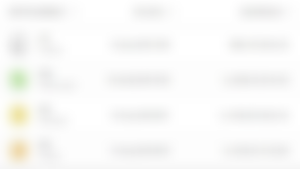 Source: Nicehash
I expect investors to enter the top-three cryptocurrencies as they are close to their halving events.
NiceHash presents these estimates, but the halvings depend on the number of blocks.
We should expect speculation for LTC, BCH, and BTC to increase starting Q1 2023. LTC is the closest halving, and already we spotted increased demand. Eight months after Litecoin's halving, we have Bitcoin Cash halving in April or March 2024.
Finally, just two months after the Bitcoin Cash halving, we will have what appears to be the main event, the Bitcoin (BTC) halving. Close to BTC, BSV will also have its halving.
The halving events boost demand for these assets by investors and generate terms for massive bull runs.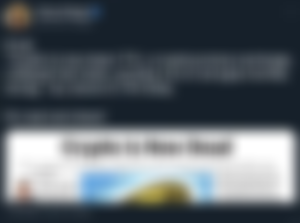 Thank you, Chetan! (source)
Not only did the mainstream stop promoting cryptocurrency but also inverted its position and now calls cryptocurrencies a fraud (again).
And this is good news!
We are once again the laughing stock of the mainstream media, and we love it as all this negative publicity brings us one step closer to the bottom!
One of the Largest Bitcoin Mining Firms Just Filed For Bankruptcy, cryptonews
Miner's bankruptcies is shocking as news, and point to fundamental failures in the crypto mining industry. Such events will always reveal how the worst phase of the bear market unfolds.
It appears that miners over the years evolved and today stand more professional and durable, so only those that overextended with loans face most issues.
A standard event, though, happens in every bear market, usually close to the bottom.
The bankruptcies of crypto-related companies still increase.
So far, we have FTX, BlockFi, Three Arrows Capital, Voyager Digital, and Celsius, and perhaps a few more that may follow, as Genesis and its parent company DCG are facing a $2 Billion gap.

Source: CNBC
Today, we should doubt if anyone wants to sell at an 80–90% loss. Only those in desperate need of cash and crypto entities like miners who have to pay their bills (or loans) are the exceptions.
Some cryptocurrencies have no future, though. We have a ton of centralized Ethereum clones that will not make it, yet the VCs, with the use of news and social media, generated a hyped-up image of innovative technology for worthless centralized networks.
Meanwhile, time-tested and robust decentralized networks, offering permissionless transactions for low fees are still ignored.
Traditionally, the whales will return and inject capital while investing at the exact bottom. We probably won't spot them on the charts immediately, but constant purchases months before the halvings will reignite the bullish sentiment.
Score So Far: 8/10 !

Picture by lukinIgor on Pixabay
In July, we had just 3/10 of the indicators in place.
That's 8/10 today, but expect all indicators to signal a reversal alert in the coming months.
The end of the bear market is closer than ever. We already meet most conditions, and while more validations can apply, the bear market will not last more than a few months.
I expect recovery to begin in Q1 2023, although, the most secure prediction would be 3–6 months from now. Demand will rise again 10–12 months before the BTC 4th halving. Time-tested cryptocurrencies like LTC and BCH will generate demand and drive the rest of the market.
However, we should also address how a lack of education regarding wallets, services, and self-custody created several issues during 2020–2022.
Next time everyone has to be more professional by educating newcomers on the dangers of custodian websites and services and promoting self-custody and the use of cryptocurrency with a non-custodial permissionless approach.

External content published in this article is used for research and educational purposes and falls the guidelines of fair use. No copyright infringement intended. If you are, or represent, the copyright owner of images used in this article, and have an issue with the use of said material, please notify me.
No Financial Advice.
Originally published at Medium
● read.cash ● noise.cash ● noise.app ● Medium ● Hive ● Steemit  ●Vocal 
● Minds ● Publish0x ● Twitter ● CashRain ● Medium: Ex Cathedra

Don't forget to Subscribe and Like if you enjoyed this article!