Sarcasm Saturday #21 - Farmer Christmas And The Elf On The Shelf
Festive Greetings Humble Farmers and a Happy New Year Full of Harvest! The Fantasy Football tournament ended and the prizes were sent to the top managers. Read all about it on Qatar 2022 World Cup Fantasy Football - The Victors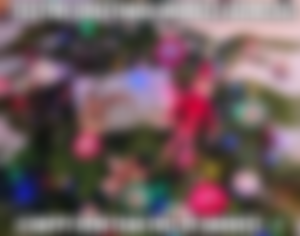 We are done with football, Qatar, Messi, and Fantasy Football! The strangest World Cup ever concluded with a marvelous final, and now we can focus on Christmas and the naughty elf on the shelf. Not sure about your elf but my one is a crypto Chad!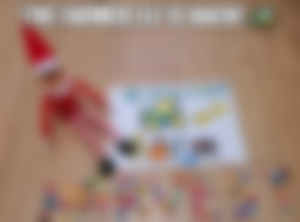 The Farmer Elf is one of Farmer Christmas little helpers, going around the houses of random crypto bros and making sure they don't invest in shitcoins. The elf doesn't get upset when we do bad choices, he is nice enough to treat us with lemonade.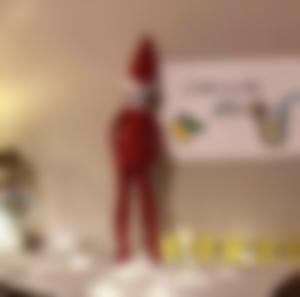 I am trying a more festive article, one with even more fun and just a touch of crypto. PVM trying to show his human side, while you guys may wonder WTF is the "Elf on the Shelf"! This "tradition" was powered by hype and FOMO, the same two elements that power the Cryptoverse. You may seen it/him/them on DGMihalache noises!
It started with a picture book for children, written by Carol Aebersold, that explains how Santa knows who was naughty and who was nice. It looks like I was naughty, as Morocco and Croatia played fairer than I thought.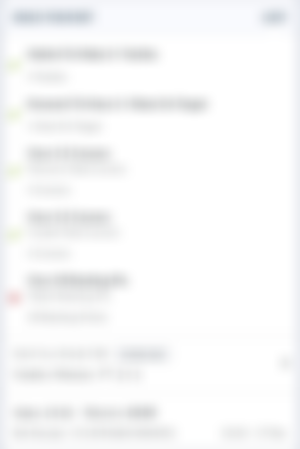 Let's come back to that book I mentioned above, where elves are visiting children from Thanksgiving to Christmas Eve. The little snitches are returning to the North Pole on 24th of December and report to Santa any children that misbehaved. But who reports the naughty elves? My one came through the bathroom window, leaving it open when it was -5 outside.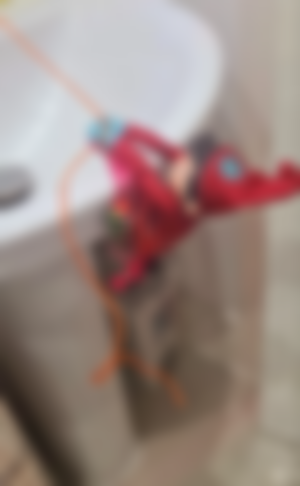 The little rascal came with the winter, the real one not the crypto winter. The lowest temperature was on 13th of December, with a misty -7 Celsius that felt like -12 degrees.
The freezing weather didn't stop the Elf on the Shelf to do extreme sports in the lounge. He set a zipwire across the room and this is how I found him one of those days.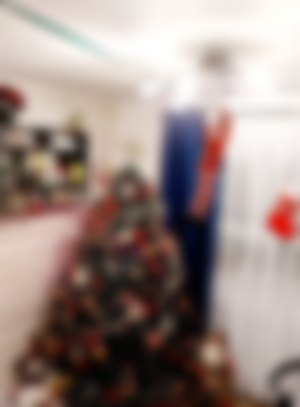 If one little fu*ker wasn't enough, he invited two more friends. Not sure why... but you will notice that the elves have a passion for toilet paper and dirty jokes.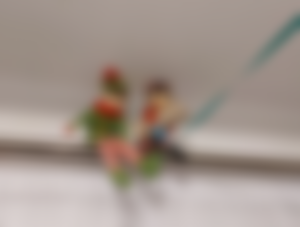 Before we move one, I must be sure you know the difference! The Elf on the Shelf belongs to Santa, the fat jolly dude that pays unfairly his workers. Satan is someone else, with different little helpers. Santana is a hybrid between Santa and Satan, as he can make people go wild with his guitar.
A letter can make a big difference, same about a number. A little mistake can make people invest in Butcoin instead of Bitcoin, or sending a lump of crypto to a wrong 0x wallet.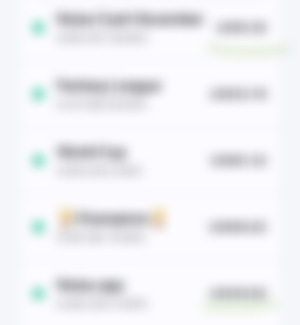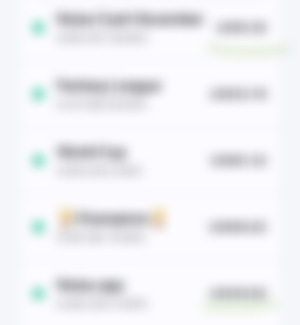 December has good vibes, but not even Farmer Christmas can maintain the good vibes 24/7! Spoiler Alert! noisecash is officially a ghost town, as users migrated to the new Noise App. Click the link if you wanna join, but note is limited to 10 people. The noise.cash retirement was inevitable, as the tipping action moved on the App since November.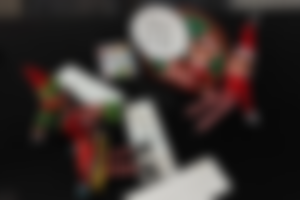 Signals were also there to be seen on readcash, with Rusty tipping less and less... and being MIA more and more. It looks like a whole ecosystem is shutting down, and not even Santa can bring the spark back. November income on readcash was 0.5 BCH, not even half then the 2022 monthly average.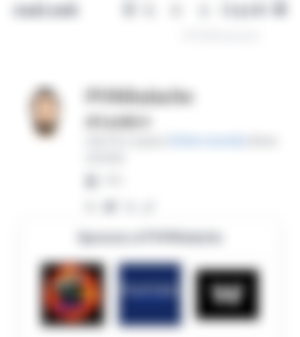 The Elf also had days when he failed to deliver, like that time when he tried to bring a snowman from the North Pole. This had a lower chance of success then Shiba getting more valuable then Dogecoin.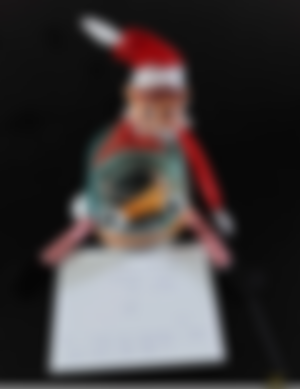 BTW... are memecoins still a thing? The market was infested by Alpaca, Shiba Inu, Floki, Cats, etc when DOGE created so much hype, and none of them managed to impress. Maybe Santa-Alpaca would have a better chance to trend, as many may bay $SANTPACA if Elon will tweet about it.
I went festive at the start of December, as there are some rules regarding when to put the Christmas Tree up. It cannot be too early or too late, as the synergy can be broken.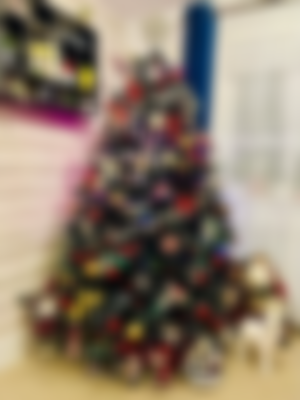 Not the same can be said about buying Christmas gifts, where I genuinely don't know what to buy the others. My secret trick is to buy things I like, so if they hate it I can keep it. This year budget was low, as the 61 DAI I staked on Harvest Finance in 2020 grew to only 67 DAI! LOL

This is true, every mum will watch the kids open presents on Christmas morning with that cool attitude. Every dad will be as surprised as the kids, having no clue what is hiding under gift wrap and glitter.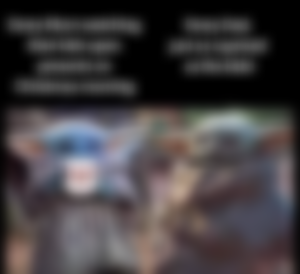 If your Elf on the Shelf goes beyond redemption .... this is the way! Snitches get stitches! Do we still get gifts if Santa has inconclusive results regarding our behavior?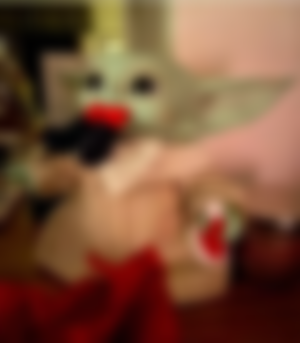 Go outside, touch some grass, and forget about crypto going to the moon. The only thing going up is the elf climbing on the ceiling, the cholesterol after the Christmas dinner, and the blood pressure when the children will say he/she doesn't like the most expensive gift you bought.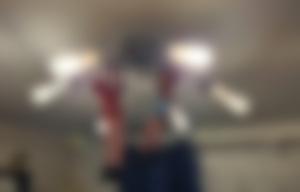 Are you tired of elves? Just wait until they will to wild and party in the toilet. There are no rings of power to stop this guys, as it's no ring of power to stop the bankruptcy chain-reaction that infested in the Cryptoverse.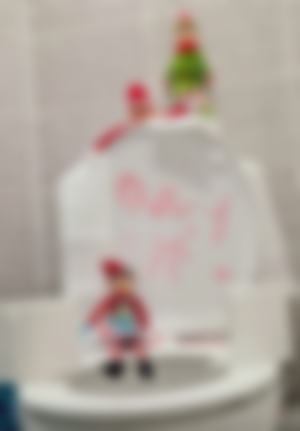 Are the funds SAFU? Shall we trust CZ? Not even my chocolate candies are safe so how can I trust a guy that still didn't listed $Banano on Binance? I would like to see more Potassium in there, and CryptomonKeys going ape on the NFT Marketplace.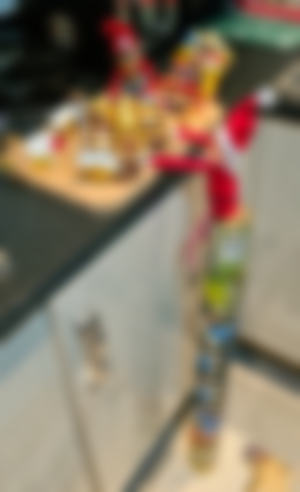 Are you bored? So am I ... but I must go on with this elf nonsense at least few more pictures. Do you know how to recognize a shitcoin? It stinks! At least this perpetual bear market sorted all memecoins and dropped them so down that 99% of them will never recover.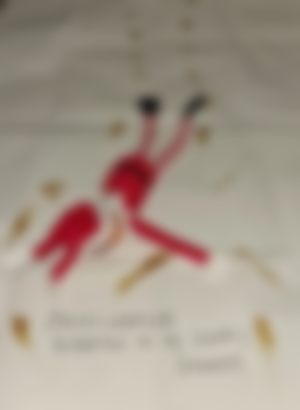 I told you the elves are not only rude, but also without manners. Shall I read the signs and FOMO into new tokens like $POO, or DYOR and avoid basically any crypto that is not in the top 10 Market Cap list? 
DeFi 101 before Christmas ... don't feed the sharks. If you invest crumbles ... it's a big chance for no profit. Ethereum DeFi is still expensive as hell, and I am sure that not even Santa, Satan or Santana have enough wealth to cover the gas fees.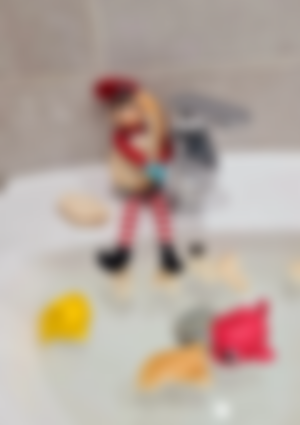 Because of gwei I stayed loyal to Harvest Finance, as the team created many opportunities across Ethereum, Polygon, Binance Smart-Chain and even Arbitrum. The fees are kept low and the pools are auto-compounding the rewards, maximizing the profit and minimizing the transactions.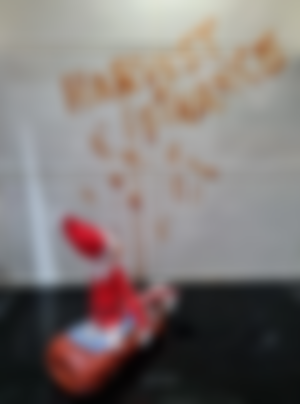 Biswap also has top crypto opportunities, double-launchpools and a top referral system. They have been around since May 2021, and this means like a millennium in the Cryptoverse. Hundreds if not thousands of DeFi projects, AMMs, DEXs and Protocols crumbled this years, while Biswap kept marching. 
Let's enjoy the festive season with a nice lecture of my Biswap 2022 Review - It's The Journey Not The Destination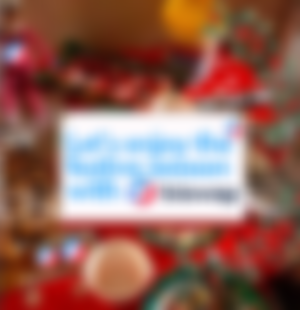 Feel the rainbow... taste the rainbow ... experiment with the rainbow. Do whatever you want with the rainbow but don't mess up with my sweets! I want my Skittles back, but not the soggy ones! 
They say you can't teach an old dog new tricks, but this is me learning origami. First try of folding a paper into a fox went well, and as suggested by a fan... say hello to my new Metamask paper wallet! 
I will quickly mention the Plutus Card before concluding this monster article! Plutus offers 3% cashback for every purchase, and extra rewards from perks. Read all 'bout it in The Plutus Card Part 2 - Crypto Earnings and Opportunities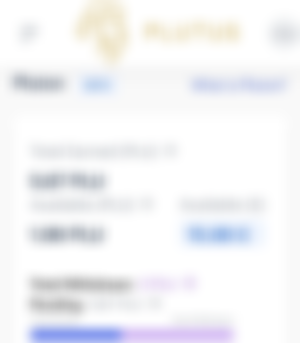 How old are you bro? Do you know that this was both "breaking news" and google updates back in my days? I had no idea the thing still exists, as other OG programs like WinAmp, yahoo messenger or Hi5 are gone forever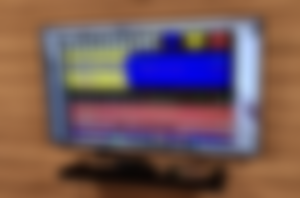 It's Christmas Eve so it's the last time I have to see the elves, and hopefully they will fail to comeback in 2023. If they find their way, at least I know I can count on Spiderman to keep them settled.
Overline Network announced the launch of their own blockchain, with airdrops for those who spent oCash before the snapshot. You can still claim the free NFTs and get oCash daily. Log in for 10 days and you will get enough cash to buy a treat and build something on your land.
The ōLand represents a form of ownership in the  Overline's wireless network, where the ōLand owners will receive crypto rewards from wireless activity.
Sarcasm Saturday #1 - How bad was the dip of the dip?  
Sarcasm Saturday #2 - From "To the Moon!" to cockroach mode!  
Sarcasm Saturday #3 - WTF is wrong with 2022?  
Sarcasm Saturday #4 - The Positivity Monster and the Bear Market
Sarcasm Saturday #5 - The night is long and full of terrors!
Sarcasm Saturday #6 - Rude Crypto for Blockchain OGs
Sarcasm Saturday #7 - DOGE, Doctors and Dementia
Sarcasm Saturday #8 - The Peculiar Mindset of Crypto Bros
Sarcasm Saturday #9 - The Perpetual Market Downfall
Sarcasm Saturday #10 - What if it's no tomorrow?
Saturday Sarcasm #11 - Crypto Cooking is back with fresh flavors!
Sarcasm Saturday #12 - Adulthood dreams and disappointments
Sarcasm Saturday #13 - SWAG, NFTs and Vanity Items
Sarcasm Saturday #14 - Snap! The Bird is Freed
Sarcasm Saturday #15 - Crypto Love and Greatness 
Sarcasm Saturday #16 - FFS FTX
Sarcasm Saturday #17 - It's Football not Soccer!
Sarcasm Saturday #18 - Qatar 2022 = Crypto Break
Sarcasm Saturday #19 - It's the season to be jolly!
Sarcasm Saturday #20 - The Memes World Cup Final
Residual Income:
Hive Blogging - LeoFinance, Peakd, etc
Join the CakeDeFi revolution and get $30 worth of DeFiChain (DFI)
Amazon author page: PV Mihalache
Quality Faucets: Free-Litecoin , FreeBitcoin & Stakecube
Tier 4 referral system: Horizen (ZEN) & ZCash from PipeFlare & GlobalHive
FreeCryptos Gang: DASH, TRX, ETH, ADA, BNB, LINK, NEO, BTC & LTC
I earn crypto for reading and writing on Publish0x and ReadCash, watching videos on Lbry.tv and surfing online on Brave Browser and Presearch