Unexpectedly I came into my mother's womb. My father and mother did not try hard so that I could not see the light of the world, but still I came to the world as shameless.
My elder brother-in-law's first child then crawls and my uncle is getting married and bringing his wife home. For all these reasons, they did not want me to come to earth, for fear of public embarrassment.
I was not born according to the laws of nature. This method of childbirth was then considered a curse in our village. From the time I was born, my mother began to suffer from various ailments. Neighbors used to say that my mother was sick because of this sin of childbirth.
.
She doesn't like her body. Amma is abusing her father. Amma is always silent for fear of Abba. No one can understand when any forgetfulness starts trouble. From nineteen to twenty or from twenty to nineteen, my mother used to eat meer.
Dad used to beat my mother at home so that no one would understand, but I didn't care for my little dad. I just watched and thought that one day when I grow up I will be able to snatch his stick from my father's hand!
When I was studying in class three or four, my elder sister ran away from home with a boy from the city. Our shop was in the market then, Dad came home from the shop at an inopportune time and started killing Amma in front of everyone and Amma gave all the blame for her daughter's escape to Amma. That day Amma was crying loudly. On the one hand, the elder daughter was missing, on the other hand, her mother could not bear the thought of her father. Brother Bhabi thinks that it is not Amma's fault that everyone is holding her father and calming her down. Besides, Amma Bara Apar did not know anything about this. Everyone was crying.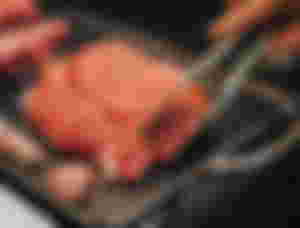 .
As he got older, his father's anger also increased at a proportional rate, but he did not kill his mother as before. Even after so many quarrels, my father and mother would become one after some time. There was a lot of love between the two of them. When I was young, I also ate Abba Mair for many small mistakes.
We have not been able to find where the younger brother has gone after the HSC examination. Amma always thinks of her younger brother and older brother. My younger brother used to caress me a lot. Brother, I miss the naughtiness very much. Brother seems to be back home again.
The biggest change I saw in Abba was when Mejo beat Apa and took him to the hospital. My father has chosen to marry mejo upper. Dad is very worried about this. Abba Mejo brings Apa home.
.
Mejo Apa says to Abba, you have been abusing people's daughter for so long now people are abusing your daughter. Hearing this, my father's face became dark.
Apa went to Dulabhai's house with fifty thousand rupees from home for about six months. Dulabhai wanted one lakh rupees but Abba could not afford it.
He gives his shop to Mejo Bhai for fifty thousand rupees, and Mejo Bhai will pay for the market expenses every month in this agreement. And the elder brother will give rice to eat. Abba is too old to look after the land. After the marriage of the brothers, he separates them and gives them some land to cultivate and eat and some part of the crop to give to Abba. Dad has been cut like this for a long time and one day he did not touch Amma.
I heard that my father had apologized to Amma for his past behavior. Now Dad is always close to Amma.
I didn't love my father so much for his behavior from a young age. But as I get older, my love for my father grows.
.
Everything was going well, Amma's stomach ached for a long time and that pain kept increasing day by day. Abba goes to the big doctor with Amma. After seeing the results of the doctor's examination, Ammar got cancer in the uterus. The condition is very bad and the mother cannot be saved unless she has to undergo surgery very soon. Abba comes back home with Amma. The operation, the medicine in the hospital will cost around one lakh rupees. Where can we get so much money? In the end, Abba Mejo sold a part of the land given to his brother for the operation of Ammar.
Ammar's operation is over and we are coming home. But who doesn't know who the older and younger brother is, the father is selling the land. Everyone hears a lot of bitter words when they find Dad alone,
My father came into the house saying that he was selling my land.
Then begins the difficult time of our lives. No brother helps us to run the family properly anymore. Always quarreling over land.
Then the younger brother comes home to see his mother. I thought my brother would stay with us from now on but he left after a few days.
The cost of my studies and Ammar's medicine will be sent by my younger brother.
.
Fajr call is being given in the mosque, I did not understand that the whole night has passed. Today I am in a very bad mood, so I wrote the story of my life in the diary that I got as a prize after being the first in the coaching exam, which is all I can remember.
Tomorrow afternoon my father will come from prayers and call me mother Iti (me) with my glasses. I broke the glasses carelessly when I brought them from home. Dad then sighed and said, "Break the glasses, mother!"
I couldn't say anything there. I was just looking at my father's face full of pain, my whole body felt the air of a wail. I looked at my father well, he was much older than his age, his hair and beard had turned white. Although not seventy years old, he looks like an eighty year old, I have never seen my father like this before. The inside cried for Dad, I couldn't stay there, I came home and shed tears.
And I'm sitting down to write a diary after dinner.
I couldn't sleep today, I got up in the morning and put water in the stove to cook rice. I see in the rice box that the rice will be much less and it will be for two or three days. After Ammar's operation, he did not get help from anyone except his younger brother. Even his younger brother is not looking for him now.
The older and younger brothers are now ready to fight, always coming home to kill Dad. Dad is crying a lot that day because of his son's behavior.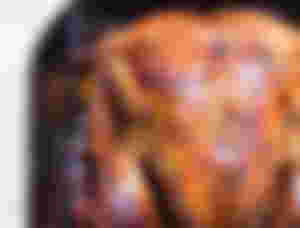 .
Now my mother and I have to eat once and drink water twice, but I let my father eat properly. Dad's behavior is becoming like a small child day by day. Nowadays, my father has a great passion for food.
He wants to eat a lot but doesn't get it. Where can he get it? He gave everything to the sick boys. The rest was what the two boys forcibly shared among themselves.
I think if Dad had two children today, such a difficult day would not have come. Dad has been wanting meat for a long time,
At lunch time she says if I had a cattle, I would have slaughtered it but I would have eaten some meat, Rachel (mother).
Abba who is silent as Amma, eat whatever Allah is keeping in Rizik. I could not eat another rice. It seems that my father used to eat meat again and again. I can't feed my father a little meat as a girl, what could be more sad than this?
Two days later he was saying again that his father had forgotten what the meat tasted like. He did not remember when he ate meat.
My mind wants to cut the flesh and liver of my own body and cook it and feed it to my father, but I can't stand the face of my father's pain.
I want to do tuition this time in Inter second year. Dad says daughter forbids. Now my father wants to see where he is talking about the big upper. Forget all the anger and arrogance, Dad.
.
A few days have passed and we have not been able to feed my father meat. Dad still talks about meat. Little brother, we don't pay any more money now, we owe a lot of money to people, we have to repay it at high interest. And now no one lends us money because we can't repay it on time.
I am quietly starting two tuitions on the way back from college without telling my parents. You have to tell many lies every day to return late.
Today, the students in tuition say that they take half of the money for a month and today they study for some more time.
I go home happy to buy a chicken and oil and spices, saying that my father will be able to eat meat today. I am so happy in my life and I think I will never be so happy. As I was walking down the street, I was thinking about what my father would say, a bright smile would appear on his face when he saw the chicken and he would tell me where he found his mother. Then I will say in a loud voice like my father's guardian. Now give me some responsibilities of the family and I will earn money. Daddy will call Amma then and see how big your little girl has become today. I was looking at my father's face in my imagination whether he would be happy or not.
.
I came to the side of the house thinking.
But many people in the area at home and the sound of crying Ammar.
Pushing inside my chest, my brothers came together again to kill my father or, if that is the case, then I will not leave them today.
I grabbed the chicken and ran inside the house. But in the yard of the same house, my father is lying on the floor with his eyes closed. My mother is sitting, screaming and crying.
Sir, @MarcDeMesel      @Omar     @Telesfor   @ErdoganTalk    @TheRandomRewarder        if you give me the inspiration, I will get the inspiration to write better.