What to do when things don't go as they should.
Every day we all have to deal with the problem of life and work but very often things don't go as they should, which made it easy for us to believe that we're the alone ones going through adversity.
We should know that life is full of ups and downs. As long as we exist we will always experience a mixture of the good and bad. We may try to escape the hardship (bad side of life) but can't always run from life's difficulties.
At some stages in our life, we are meant to go through those difficulties, which will later shape us into what we will become in the future.
We all want things to be smooth and cozy, without understanding that life came with a price tag, which we all have to pay before we can live our best life.
Although this is not where am going but I'm just trying to kill two birds with one stone. So has to make my message clear and understandable to my audience (readers).
What I'm trying to let you know is that no matter how complete we are we cannot be perfect in every area of our life. There's are times when things will not go as they should, which we need to submit ourselves. At that moment it is better to find a solution break, spend time with family and friends, visit places ( Beaches, cinemas, and restaurants ) to relieve tensions coz if we try to force it at that moment, things will never get better instead it will turn out to be worse.
Sometimes in life, it is good to make mistakes, struggle to overcome life's challenges, just to know when to rest( take a break), the perfect time to be available for our family & friends, mostly to know the next step to take when thing don't go.ss they should.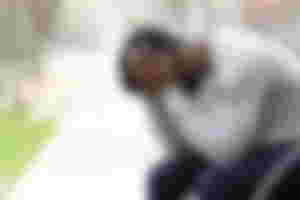 There's is always a way to overcome or reduce what we're going through In life, either work-related problems, friend issues, or stressful situations. Try to follow these simple steps so as not to succumb in the process of trying to sail through it;
1) Remember pain is temporary
No matter how bad a situation is always keep one word in mind which says "pain is temporary". Always have it in mind that things won't be like this forever. Remember that whatever you facing now is only a small percentage of your life. Pain will leave as soon as he's done with you, you're only learning life lessons from pain. Always believe that a lot of good things are likely to happen in years to come ( Better days are still coming ).
2) Take a break
We all experience difficulties at some stages in life, things don't always go according to plan. At this point don't force it too much on yourself, getting upset will only make the situation worst. Just take a break, go for rest but don't quit. Go home, spend time with your kids, take your spouse out for dinner, spend time with your friends, take a walk of 30 minutes or more and drink more water. Lastly don't forget to do what you love, try to spend some time doing leisure activities just to distract yourself with something possible. Then, come back to the situation when you're able to be patient and calm.
3) Reflects on your ultimate goals
Most time our ultimate goal can be hard to achieve, coz at times it is something we're not lucky to be born with. But we can start by making a plan, following simple steps, and start working on our weaknesses for us to achieve our ultimate goals. we know life is a journey, full of ups and downs, good and bad, positive and negative circumstances. So, It would be better to avoid all the negative sides and keep channeling our energy into the positive side, by focusing on our ultimate life goals.
4) Asks for help
Asking people for help can be hard sometimes, most especially from strangers but it's still the best way to deal with tough situations. Tell people what you need, particularly if they are willing to help. Don't be afraid and at the same time don't be too pompous to meet and call on family and friends for help either financial assistance, emotional support, or any other help.
5) Focus on solutions
At this juncture, avoid blaming yourself or others. Focus on finding solutions to the problems. Listen to people that have an objective view of the problem. Although some can be right while some can be wrong, at this point, you need to gain confidence in dealing with the problem from the advice you've gathered and from you've been through it, so as not to fall completely.
6) Accept the facts
Life is not a straight path or an easy path, accept the fact that at times things will always look complicated, no matter how perfect you are, you will still see no results there will be no changes. Don't bother yourself much about it. Just relax and sleep before getting back into action.
7) Change your attitude and be positive.
One of the most important things to remember is that your attitude matters a lot when things are wrong, even when you know you don't have full control over the situation. You should be able to control your attitude and reaction. Focus on managing what is within your control and learn to move positively.

Thanks for reading........ Thanks for your time if your find this article helpful don't hesitate to like and subscribe for more inspiring content.
Lead image from Unsplash.com