Hi everyone, my name is Olamide , I'm 21 years old .Graduated 2016 from international school of Lagos (isl)where I had some memorable moments I would never forget , I would drop a picture from my last inter house sport.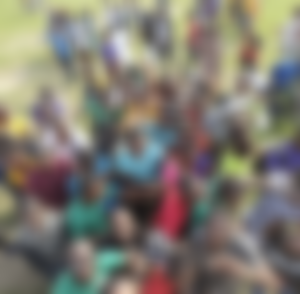 Took jamb same year I finished but didn't meet the required cut of mark so I had to wait an extra year at home. I tried to learn a skill ( tailoring ) but I lost interest at early stage so I decided to attend jamb tutorials against the coming jamb exams ,where I met new faces and made new friends. Unfortunately I still didn't meet the cut off mark for mechanical engineering but this time I can't afford to wait one more year at home so I begged my dad to allow go for the diploma program in unilag .i was giving some conditions that if I didn't pass the exam I was going to be in big trouble. I made some close friends during this diploma period and I was the one taking them around school since I literally spent 6 years of my secondary school there. I had a lot of great memories with them took so pictures too.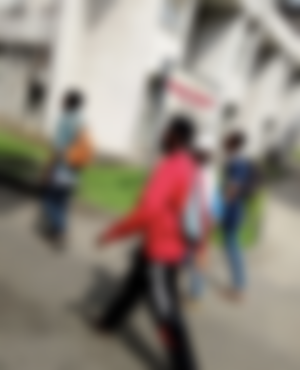 Fast forward to the last diploma exams, it was really hectic and scary but all thanks to God I passed the exam and gained admission to study Building.
I had a 9 months holiday which I enjoyed the first 2 months at first but later got so bored and wanted to resume school.I engaged myself in some jobs that could give me cash and got busy afterwards.
I resumed joining my mates at 200L which made it quite hard for me to flow with the class since they already knew eachother from 100L. I took my time studying everybody and when it was second semester of my 200L I made some Amazing friends. I had issues with some courses because I didn't have primary knowledge from 100L so I just had to create time to read them up.
The covid period really taught me a lot of things and it gave me more time to bound with my family since everyone was home..I started a work out routine which after 2 weeks I gave up.. I read new books too and learnt how to cook some delicacies from my sister.i was reading school books at point then I gave up because it looked like we were not going to resume again .unfortunately we resumed the following year and I had to go back to my books .The exams were kinda of hard but we bless God. Fast forward to now 
I'm currently in 400L and who be going for my IT second semester which is next year.
How I discovered read.cash?
So you might be wondering how I discovered read.cash. One of my friends I met during my diploma program (LEVI) introduced me to it , at first I was been skeptical about since I needed to write and I wasn't a writer or even good at writing but he kept on encouraging to do it and here I am with my first article 
Thank you everyone , for reading this story of mine ❤️
Sponsors of Olamidenotola