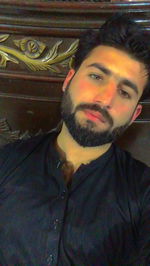 Published Date: 04/09/2021
Published by:Jawad Ahmed Khan
Hope you all are doing well! Welcome again to my new article. Today my topic is not a new one, you have already seen this topic anywhere on read.cash I must say. I know I am very late to write about this topic actually before this topic I had pending topics so I thought to write it after all my pending topics.
If you haven't visited my previous articles then do visit first.
 https://read.cash/@Niazi420/in-noisecash-network-connection-matters-a-lot-d84e5c17
So, without wasting time let's come to our topic. Today my topic is "noise.cash: Affiliate Feature".
Let's Start our article:-
noise.cash: Affiliate Feature
A few days back, noise.cash introduces a new feature of affiliate marketing. You are thinking that why I am saying this feature as marketing. Yeah, It is marketing when you are inviting other people to join then it is marketing.
Isn't it?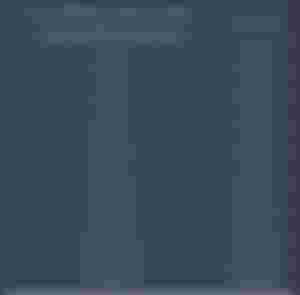 This is how the preference of this feature looks like. Indeed, they have given us a new opportunity to earn through inviting other users. But there are many chances of spamming now.
Let me tell you how spammers will increase.
Did you guys ask yourself a question that how can you, convince others to join noise.cash? obviously no, 80% percent of people ask others that hey people! Come and join this earning website. By making more referrals you make more money and that's the truth I am telling you people. As you see, after this feature many people join noise.cash but only for an earning purpose they simply learned the method of how to convert BCH into fiat and that's it they didn't even adopt BCH they didn't even know what is the BCH and I am pretty sure that they also don't know the purpose of this website.
Everything has advantages and disadvantages. But I see that this feature has many disadvantages so let's talk about them first.

The disadvantage of this feature.
I saw many people that in greed of few cents they are making multiple accounts just to earn more they are inviting their friends just for earning purposes and in this way they are simply overloading the site with full of spam.
Just After this update yesterday I saw spam comments on my noise post after a long time. Someone was literally asking me to send tips and he was asking me to subscribe.
That's why on Alexa ranking only traffic is burning in noise platform but not the BCH adoption because they withdraw their money on a daily basis which they get in BCH
One more disadvantage of this feature is people are getting now lesser tips before they are getting tips in decimal form. Because of noise.cash team is daily distributing 4000$ worth of BCH so after this feature they added I think half of their funds into the affiliate feature so that's why old users are now facing the issues of smaller tips.
Advantages of this feature.
Only one advantage of this is if people start taking this seriously. Like if people start inviting only those users who don't have a concern about earning I mean for those people who are searching for a good project then I think this is the time to invite those people and show them this project may be in this way people start adopting BCH.
Btw, these are all my thoughts and opinions maybe I am wrong anywhere so do correct me in my comment section.
Stop here dude.
https://branch.wallet.bitcoin.com/gN3n6bvqhjb
Take your surprise.
I know this article is not perfectly written just because today I was mentally disturbed and I was not in the mood of writing today but still I tried to write this because I don't want to ruin my routine of daily writing so I just found this only topic which I have written in just a boring way I know this.
If you have any topic for suggesting me to write on then you are always most welcome in my comment box.
You can give your kind reviews and suggestions in the comment box.
I had dropped a shareable link in the article go and try to find where it is and the one who will claim then please let me know in the comment box.
Btw, If you have any queries regarding anything you can follow me on my different branches :)
Noise.cash: https://noise.cash/u/JAwad75
Facebook:https://www.facebook.com/profile.php?id=100009409935128
Telegram:@jawad7555
Gmail: Jawadniazi897@gmail.com
All words are written by me. This article is 100% unique you can check it by yourself.
I wanna thank you to all my beautiful sponsors and the read cash team because without you guys I am nothing and will never complete my goals.
 If you found my article interesting then do like my article and leave your precious comment in the comment box to stay in touch. I always welcome all the new people and I love to interact with others.
Have a good night
 Thank you for your reading and don't forget to tap on the thumb icon.