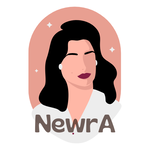 TW: mentions of murder
Hello and welcome back to our True Crime Series! Today I bring you the case of Savanna Greywind - a awful case that brought the US a new bill - so you can see how meaningful this is. As you know, feel free to leave your opinions and requests for the series in the comments - I'll get to them all! 

Savanna Greywind was born in Belcourt, North Dakota, on August 9th, 1995. Her mother was a member of the Turtle Mountain Tribe and her father was a member of the Spirit Lake Tribe, making her a member too - she was, therefore, an indigenous woman.
When she was just a kid, her family moved to Fargo, but it didn't take long until they returned to the Spirit Lake Reservation near Devil's Lake - she was 9 at the time. She went to school in the reservation, graduating from Warwick Public School and then attending Lake Region State College in Devil's Lake, where she got a certificate as a certified nursing assistant.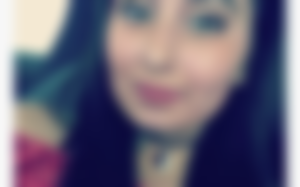 She met Ashton Matheny, also a Spirit Lake member, in middle school and they hit it off right away, they started to date, and were together for 7 years. In 2016, Savanna got a job at the Eventide Fargo Senior Living Communities as a certifies nursing assistant, so she moved to Fargo. At this time, Ashton was working in Minneapolis, but later that same year they found out they were having a baby with September 2017 being the due date, so he was pretty quick to move in near Savanna to be with her and, a few months after, her parents and younger brother followed - as they were a really tight family that wanted to help each other.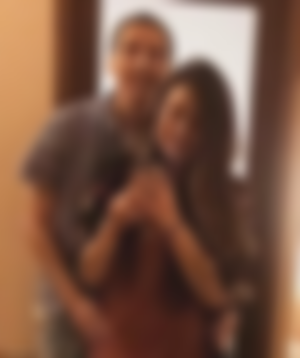 About Savanna:
So lived with her parents in an apartment in North Fargo and she decided to enroll college again, more specifically North Dakota State University. Her family and friends say she was also very into horses and an equestrian, she was very friendly and social, and for her, family was all that mattered, the most important thing for her. She also had decided to move in with her boyfriend to a different apartment in September 1st , so they could get ready for the baby that was coming.
In August 19th, 2017 Savanna, a 8 month pregnant 22 year-old girl, texted her mother, around 01:24pm, saying their upstairs neighbor asked for help do sew a dress, and she would be giving her 20$ to go try it on for her to adjust it, so she was going there for a bit.
Around 02:30pm Savanna wasn't home yet, and she had promised to take her younger brother to work and it was getting late, so her mother sent him there to see if it would take long - he knocked on the neighbor door but no one answered, he said he heard what seemed like a sewing machine running inside, so he shrugged it off and went back home.
As he got home and told their parents, they got pretty concerned, and the dad decided to go there instead. When he knocked on the door, the woman answered and apologized, saying they would take a little bit longer than anticipated. With this answer, the dad went back home, and the mother ended up driving her son to work.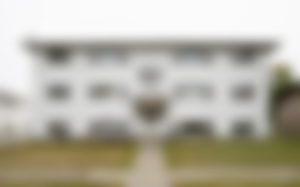 It was now 04:30pm when her mother got home and Savanna wasn't there yet, so she decided to go to the neighbor's house and knock to see what was going on. This time when the woman answered, she said that Savanna already left. Her mother went back at home, but very suspicious, as Savanna had ordered a pizza before she left to help, and the pizza arrived and she never ate it. She got in touch with Ashton that also said that they were texting, and she suddenly stopped.
So, she didn't eat the pizza, she stopped texting her boyfriend and besides being known as a very cautious person, she was 8 months pregnant, and her feet were really swollen so she couldn't get far - and her car remained parked in the usual spot. This made the parents call the police, and law enforcement got involved in the search for her. 

The first place the police searched was, obviously, the neighbor's house, the last place she was seen at. This time, both a woman AND a man answered the door and let them into the house in order to search it, but nothing was found. In that weekend, police searched it two more times, but didn't find anything at all.
On Wednesday, August 23rd, the family decided to have a prayer event for her at the Sanford Medical Center in downtown Fargo, as she wasn't yet found, and there they requested publicly the help of the FBI on the search, as well as a 7000$ reward - the next few weeks were filled with searches with dogs and a lot of people, but there was still no trace of her.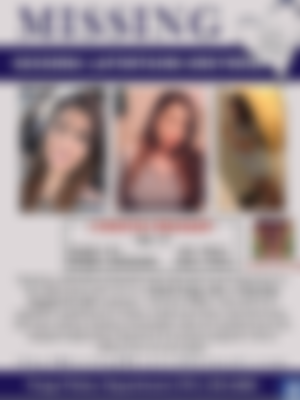 On August 24th, at 10:05am the police searched the neighbor's house one more time after going to the neighbor's work and his coworkers saying he lately complained about his new baby at home. So when they conducted the search, they found a newborn baby. Realizing this baby was probably Savanna's, the couple William Hoehn, 32, and Brooke Crews, 38, were detained and questioned by detectives, and the baby was brought to the hospital do get checked and, later, reunited with the real family - Savanna's. 

Brooke, before being with William, had another boyfriend - Aaron - with whom she had a daughter that she was never involved with, including not paying child support. Not only that, but she had other 3 kids from previous relationships she similarly neglected. It's known that Brooke had as many as seven children.
William had 2 kids of his own, and he actually physically abused one of them as a baby, being charged with that in 2011 when the baby was admitted to the hospital with a huge skull fracture.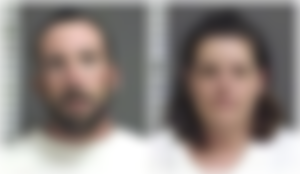 In terms of their relationship - Brooke was a very bad-tempered foster kid that, as a kid, always jumped from shelter to shelter. She would be really violent towards William, to the extent of threatening him with a hammer over some unpaid bills. The relationship started in 2014 and was very violent from both - in 2016, during a fight, William pushed Brooke in the bathtub, and she had to get stitches, she complained, and he pled guilty to assault.  
Actually, Brooke told the police that William threatened to leave her once, so in the moment she told him she was pregnant. When he found out that this was a lie, he got really enraged and told her she needed to "produce a baby" or he would lose it, and leave her.

On Sunday, August 27th , 2017 at 5:45pm, some people were kayaking in the Red River when they saw a body wrapped in plastic and taped to a log, so they called authorities. Around 08:20pm authorities managed to pull the body out of the river, and, within an hour, it was identified as being Savanna.
So, because the couple had the baby and were already arrested for suspicion of conspiracy to commit kidnapping, they were the prime suspects - so they were questioned.
Brooke acted like she didn't do anything - she said she invited Savanna to her apartment and taught her how to induce birth, breaking her own water. She said she then left and came back two days later and handed her a newborn baby.
However, William told another whole version, saying he came home to find Brooke wiping up blood in their bathroom. He admitted to the police he helped her clean up, got rid of the bloody towels, shoes and clothes - so, overall, assisted in a crime scene. He then said Brooke presented her a baby and said "This is our family. This is ours".

When authorities found out they were planning to flee the country before being arrested, the judge set the bail to 2 million dollars cash.
Savanna's funeral was held on Thursday, September 7th and on September 8th, Savanna's boyfriend, Ashton, got full custody of their baby, named Haisley Jo - she was then raised by both Ashton and Savanna's family.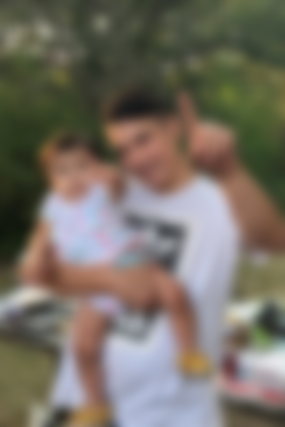 On December 11th, 2017, Brooke pleaded guilty to conspiracy to commit murder and kidnapping, and providing false information to the police. On February 2nd, 2018 she was sentenced to life in prison without parole.
She later admitted to luring her into her apartment and performing a C-section on her with a carpenter knife.
William pleaded guilty on September 4th, 2017 to charges of kidnapping and providing false information to the authorities and, on September 28th, 2018 a 12-person jury declared him not guilty of conspiring to kill Savanna, since he wasn't actually involved in the murder per se. However, in October 29th, 2018, a judge sentenced him to life in prison, with the possibility of parole.

This case was so massive, that brought the proposition of a bill with the intent to improve resources and make sure there was enough work being put into finding missing indigenous women and children. The bill "aims to improve tribal access to federal crime information databases and create standardized protocols for responding to cases of missing and murdered Native American women". A petition was started and the bill, called Savanna's Act, was actually passed in 2020, signed into law by the US president at the time - Donald Trump.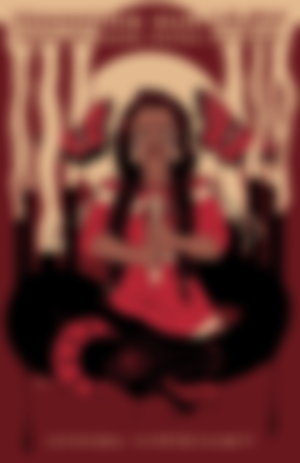 So, what did you think about this case? Do you think this just happened because of William's threat? Feel free to leave your thoughts and opinions in a comment - I'll be sure to read them all and respond! If you have any particular case or any type of crime you would like to see covered in this series, you can also leave it in the comments and I'll get to that for sure! Thank you for reading and have a lovely day!
Best Regards,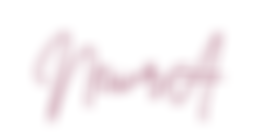 I would like to personally thank my top sponsors @MicroReylatos and @FrieLincs for believing in my work, it truly means a lot! Go check their accounts, and give them some love! Thank you again!