Ups and Downs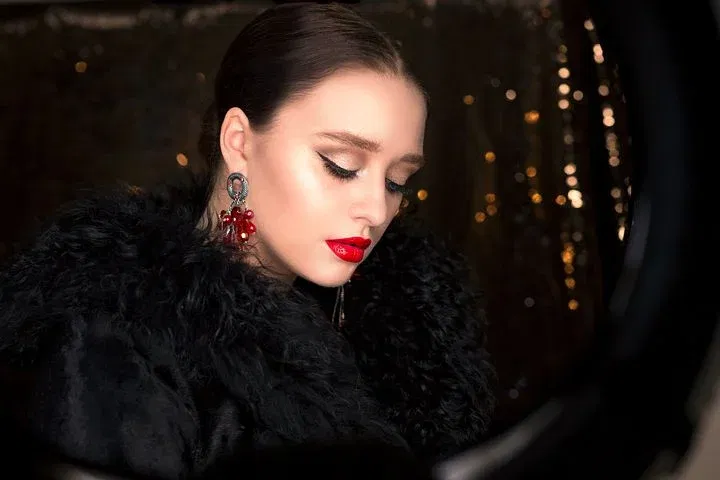 I know you've been experiencing ups and downs in your life. I know some days feel like hell. I know at times it feels frustrating and so exhausting.
Even the ones you call friends might at one time abandon you to face your challenges alone. And now, it seems like all hope is lost and the only option there is to give up on that dream you've been pursuing.
Because nothing seems to work.
Maybe you should give up on it already, and try doing something different from what you should do. Maybe you should just give up already and accept what life is serving you on the plate.
Maybe you should just give up and move with every wind that blows.
"Give up, give up," is the only sentence that makes a lot of sense to you right now.
But before you give up, I want you to know this.
Maybe you've been appointed this peak to show others that it can be walked. Maybe you're to make the way for others to find ways. Maybe you're to bear the pain of the procedure so that others would feel less pained.
The challenges we face sometimes are not for us, but NATIONS
Even if you've lost hope, because of those who have placed their hopes on you, because of those looking up unto you, because of the generations that are to come after you, please do not give up.
A time is coming that everything would make sense, only if you allow these moments that it's not making any sense to pass and have its course.
Failure: A Fundamental Element Of Success.
Many people today, when they are challenged with failure, they see it as the end of their journey in life. If we know the importance of failure and understand how valuable it is on the road to our success, then we won't see it as a big mountain that cannot be moved.
Failure truly gives rise to depression, it makes you feel worthless yourself, but mind you, It is from your failure that you can grow and learn to be successful in life.
It is not when you fail that you have become a failure. You become a failure right from the moment you allow your failure to weigh you down, and you refuse to rise from it and make a success out of it.
The failure you have today will reshape you, remould you, reconstruct you, and redefine you into becoming much better to be acceptable for success. Never see your failure as a problem, see your failure as a stepping stone to your success. Challenge your failure by making a success out of it.
Do not give in to the fear of failure and never permit it to weigh you down or overcome you. Understand that the failure you had today, will help you to gather more strength to achieve your success.
No man on earth had not experienced failure before, even the rich people you see around you have also failed so many times before they achieved their success.
To achieve success, here are some guidelines to follow:
Trust in yourself and that you can accomplish it. Always have it in mind that as long as others are achieving success, you also can achieve it.
Always have it in mind that those that have become successful today, have also passed through the road of failure.
Know your past faults and do not rehearse them.
Be self-determined this time and be focused.
Be hardworking, disciplined, and diligent.
Learn how to balance things correctly.
Be positive-minded and have positive-minded people as friends.
NOTE: Though, you might feel ashamed about your failure, do not give in to it but turn it into an advantage in attaining your success.
Keep doing what you're doing
Keep being strong.
I'm cheering you on.