Six big benefits you enjoy as a content writer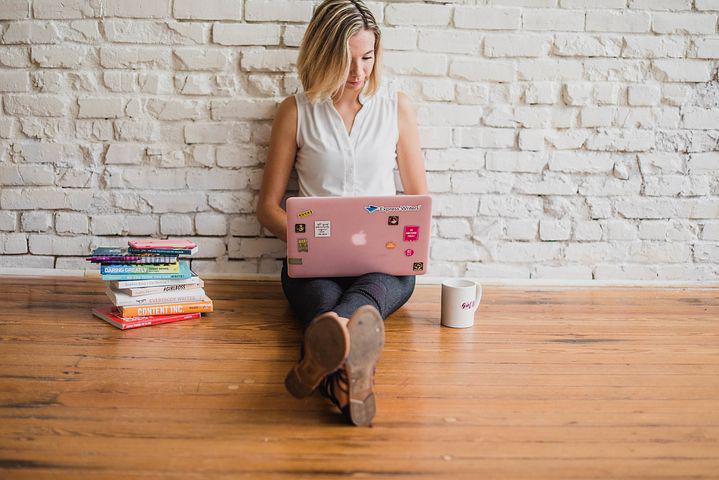 SIX BIG BENEFITS YOU ENJOY AS A CONTENT WRITER
Earlier this year, I bought a musical course or maybe training. And after this training, one of the trainers, Mr Wealth Priceless (a gospel artiste) spoke about his ebook (written content) after which I developed an interest and bought it.
As I read through this book, I became more engrossed and decided to know more about this man. I researched and download all of his downloadable songs and began to follow him more closely.
Why? His content has bound me to him and I came to Know, Like and Trust him.
So, that's just the power of content creation. It singles you out as authority among your equals.
I know other gospel artists may be better than him, but because of his content, I couldn't think of any other person whenever I remember gospel ministry.
There are a lot of benefits to enjoy as a content writer. One good news about content writing is that it's never a liability.
So below are some of the reasons why you need content writing. You need it
For visibility
Through the things you write consistently, you attract more people to your brand. That is to say, more people get to *see* and *meet* you. This is what you truly need to make sales.
It was content writing that made me know Mr Wealth.
To demonstrate competence and showcase expertise.
When you write on a particular niche often, people begin to see you as someone competent in that field.
I consistently write about how I help young minds discover their special abilities for destiny focus, gain clarity and build products around them. I also tell you how I help you discover your purpose and achieve excellence through writing, of which this work is a part.
Even if I am not an expert in this field, you trust me and see me as one because I write on these topics often, I'm always in your face, and you're recognizing me with it.
Mr Wealth developed competence in what he does and made me believe him.
To build an audience
An audience is a group of people who are interested in you or what you do.
Building an active audience is tasking. Being a content writer is not enough to help you get successful at building an active audience that matches your purpose. You need to become a consistent content writer.
To build KLT
Content Writing helps you to build Know, Like and Trust in whatever field you are: whether as a musician, businessperson, designer, etc. It will make your clients love you and be willing to buy whatever you sell.
If you're a good content writer, it will place authority among your equals.
To make money
How do I make money by posting on Readcash? Do you remember I said content writing would help you build know, like and trust factors? Once people know and trust you, selling to them is easier.
Some of you paid for this training on the first day that you heard me talk about it.
I have used my content over the month to nurture you and get you to trust me, so you now trust me with your money.
It's that simple.
Before you sell, share. Share valuable content for free over time.
For Higher Conversion Rate
High-rating content writing helps in enormous mutation rates. There are a few elements that are of importance in this suspicion.
Firstly it helps to develop overseas for your business. It assists to persuade authorized leads to your business. And with different content marketing methods like email marketing, mobile marketing, and other means, these guides can be halved into cold, calm, and heated possibilities.