Bus Stop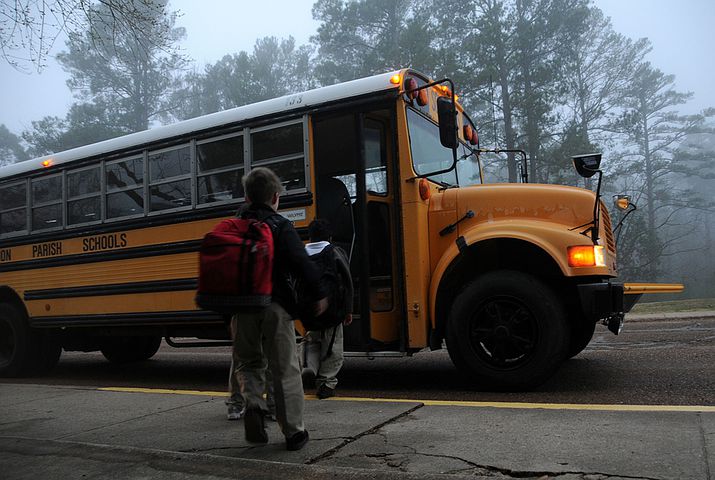 It happened that; When I was much younger. About three to four years old. I had an unusual experience in one of my early school days.
There used to be an appointed time (after school hours and very early morning) for the school bus to pick up and drop off students whose home is far. It never occurred to me these students pay for their transportation alongside their school fees every session, but, I'd always wonder why the school bus kept some (like me) and picked a few no pupils.
This made me purpose in my heart one day that I'll be following the school-bus home, whatever it will take.
(bell rang) it was closing hour (bell) I anxiously longed to hear. I rushed down with my books well packed in my bag.
With joy, I got myself a back seat On the bus. Of cause, I had some of my classmates present who usually would follow the bus home.
Soon, the bus kicked off. My home then wasn't too far from school. I normally would trek home with my mum/sister/neighbour coming to pick me up.
In no time, I could spot already my house from a little distance, but, something had gone wrong; the little boy was afraid and wouldn't want to speak out, of fear.
The driver as his normal routine never thought/expected anyone to drop soon. He knew already a stopping point for everyone he picked. Unfortunately for me, it was the driver's exciting moment to have finally escaped the gallops and potholes. Yes, my house was situated by the roadside. So, the driver added a little force to the turtle and sped up, moving faster than before.
Heartbroken, all I could do was stare at my house with a feeling of guilt, as we passed where I ought to stop. Na shortcut I take, I never thought it'd be longer.
We on our way got to the different stop points, while I watched my friends, classmates and other pupils alighted upon reaching their destination. It wasn't a funny moment at all. The more we decreased, the more I was noticed by the driver. One hour is almost gone, a trek I could have made home in 15mins at most.
Something kept me back on the bus, even though at some point was forced in my mind to drop at just any junction and find my way home. but, how could I? I don't wanna get lost, even little children are afraid of death! I was sure of my home and where I ought to be. So, I let it settle in my mind "any bus stop ain't your destination, boy."
In short, that was how I had a tour around the world. I was the only one left, and soon, got overwhelmed with the feeling of regret when the driver asked, where's your destination? Won't you drop? Where do you reside?
Dumbfounded. I was stubborn right, but I couldn't stop my emotions from playing out. Tears had their way down my cheeks, and the only way I could express better was "I had passed my home."
The driver took me back to school. My final option and last bus stop. There, I met with my troubled mother who had wept out her eyes. "Victor, where have you been?" she asked. Many people gathered around her; some said "Congratulations, Mummy" and others like my neighbours shouting "algid omo. Where have you been? Who cares? all I knew was "I was finally home."
Don't be intimidated by others to achieve what you couldn't yet. Each man's journey is different and so are heading towards different destinations here on earth.
Your friends and people you know already alighted from the same bus you took off, and you seem too worried thinking the journey wouldn't end again. Keep moving, and never consider giving in. Any/Every junction doesn't lead home, get to the bus stop, your stop-point.
You might have made a mistake going the wrong path and taking the wrong step like me in the story. Can I tell you? Trust the driver, He will take you home, just where you need to be.
May you receive grace to trust him in your life journey!