Greatest achievement in life, the starting point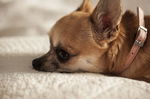 What's up people! I feel so glad when I'm here interacting with someone here. Thoughts are circulating and it's great idea of learning right? Let me just share to stuff that I choose in real life.
Liquor or coffee
Definitely, I choose coffee cause I'm not a liquor lover. But I drink sometimes when there's occasion and thats it. I don't take it without any occasion. To tell you I've never been drunk before and even up until now. Never in my life and I'm don't want to feel that.
Coffee for me, is the best thing ever. I couldn't imagine if coffee doesn't come into idea. Every morning I tend to have my hot coffee near on our parlor. It makes me feel comfortable when Im watching sun rise in the morning. Like, the slight heat hits my skin. It's so amazing to feel. That's why I choose coffee over liquor.
What's your favorite genre in movie?
You know what I really love action, sci Fi and adventure movies. I remember when I first saw fast and furious were the villain is ONGBAK. The movie seems to have a stunning actions. The protagonist of the movie which is The Rock, I don't know if that's the correct spell, I'm sure you know what I mean.
Adventure movies are the best for me. I remember when I watched the movie intitled The lost Island. That's so amazing. The author has made the movie more magical and interesting. Like, you don't expect inside the storm is a paradise. We have different taste of movie. Probably some of you here really love Kdrama. In fact I've read alot of articles relating to Korean drama and movies. Me too, impressed that the creation but that's not my taste. So, I prefer to watch interesting movie.
What country would you prefer to live?
Literally, I really love my country. To tell you the country that I'm living right now is Philippines. I'm proud to be a Filipino. Compare to other countries Philippines has so many tourist attractions or spots. That's one thing that foreigners are getting fascinated. White sands and beaches, stunning view of the sea and mountainous area. Palawan has one of the best spot ever.
So, when asked me which country I'm going to live, well I choose here in the Philippines over another, it makes me proud of that especially with the stunning attractions. One reason I choose to live here is that I'm familiar with the places and languages used so I have no hard time to study other dialects and languages. Traditions and cultures are pretty similar to each other.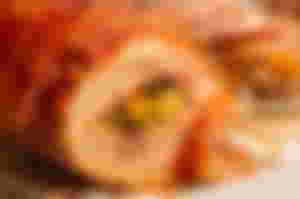 Food is one of the best thing I really considered that Philippines is unique. Especially, the lechon that's very popular here. Cebu has the best ever taste of it. I couldn't forgot when my first time visited Cebu and literally my tounge seems to slowly open cause of the great smells came from the Lechon.
Greatest achievement in life
My greatest achievement in life is finishing my study. It make me feel proud to my parents cause when I saw them crying with tears of joy. It melts me also. That's why I always need to strive for them. One thing also I consider about my greatest achievement is that I conquer my depression. I remember one time my mind goes down. I feel demotivated cause I don't have any contribution to my family so, literally I became thin and I've weight lose.
I seen alot of individual suffers the same with me but they tend to fight it. They contented their negative sentiment through striving hard in life. So, I think of that why did I keep degrading myself infact there's someone other which is worst than mine. So, I decided to fight my anxiety and make a plan and made a decision right. Until, gradually without a doubt my depression got vanished totally.