Am starting to realize about 70% of read.cash users are all gold digger and doesn't even care about if the platform will survive the next 2 to 3 years to come. The only thing they do care is rusty upvoting their post.
Disclaimer: Things on my mind which I have to address -= not a blog post
Look before you start to judge about me being on the bad side of rusty, I will say that is not the point.
I don't know why and I literally don't care if rusty upvotes my post or not because I have my personal blog (monetized through AdSense and affiliate products) and also a freelancer on Fiverr which I earn a decent amount from.
The main purpose of this post is because of a comment I read which made me mad.
I know after reading this post some of you guys will be mad or angering at me but as I said " thing on my mind I need to address".
Okay, so @alberdioni8406 post an article about receiving 7 BCH on this platform which is a great news for everybody.
I am not trying to write a blog post, so I simply want to send you a screenshot of what happened under his post.
Post link: https://read.cash/@alberdioni8406/aftermath-of-a-year-as-a-digital-content-creator-on-readcash-82629cc7

This guy @D.B.Cooper asked a simple question. A question that read.cash was built upon- This platform wasn't built on random upvoter or @MarcDeMesel to give you high tips but was built upon a foundation for readers to support their authors who love his/her post. If you want to read more about the the foundation; this is the link - https://read.cash/@Read.Cash/what-is-readcash-faq-7b0bfcfc#support-your-favorite-authors-with-crypto-as-a-reader
Now To the reply,

At this point, I will just stop writing and provide you with the screenshot to read yourselves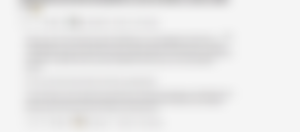 And the final comment shook me a little with " Don't judge so as not to be judged" and it is true but also don't be greedy

All am saying is if you all keep depending on one person to keep funding this website. Maybe @MarcDeMesel abandoned the platform because he no longer finds any value in it. And when that happens there will be no random upvoter to reward your post.
So support authors or upvote yourselves because either way, you will be helping to circulate the fund flow on this platform.
Thanks for Reading; Again it's Things on my mind which I have to address