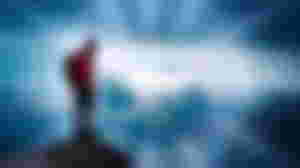 Today I am going to share with you the story of a sister's life.
Apu's name is Sumi, I used a pseudonym for the sake of the story. Sumi Apur got married at a very young age. Sumi Apur has to get married due to family wishes.
Because in our society or in the family, the opinion of girls is not given much prominence, a kind of forced marriage is given to the person with whom she is married, her name is Rocky, (pseudonym).Brother Rocky has helped him in everything. At first, Rocky Bhai's love for Sumi Apur was strong.Mr. Apu slowly begins to love her husband and falls in love with the world. However, no matter how young our Bengali girls are, they can handle their husbands and families very well.Rocky's brother had a relationship with a girl before his marriage. The girl's lifestyle was chaotic so Rocky's family did not agree to accept her as their son's wife.
After the marriage, Rocky brother Sumi loves Apu a lot. Everyone in the two families was happy to see their love. Everyone thought that Rocky brother had forgotten that girl.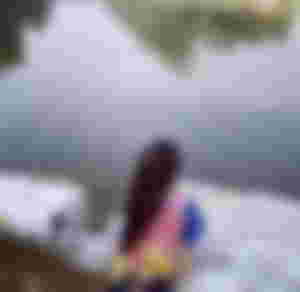 When Apu came to her father's house, Rocky brother could not stay without Apu for a moment. As late as the night is coming to Apur. Shortly after the marriage, Apu became pregnant and then gradually the love of Rocky brother towards Apu started to decrease. Because Rocky brother started a relationship with his ex-girlfriend again.
When Sumi Apu finds out about Rocky's relationship, she gets very upset and breaks up.
But Rocky Vayer had no idea that he was always having fun with his ex-girlfriend. Gradually Sumi Apu was suffering from depression. So much so that Sumi Apu was bringing her ex-girlfriend to her house at the end of her husband.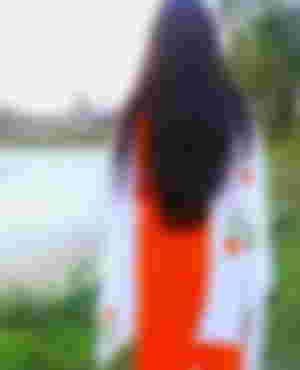 Apu was lying on one side of the bed and the girl was on the other side. Rocky brother was in the middle.Isn't it amazing how he could do such a horrible thing to an outside girl in front of his wife, what a shameless man can do such a thing?
If you don't see Rocky brother, no one will understand how much trouble Sumi Apu would have had. Maybe no one but her realized it.No other wife can accept her husband laughing and talking to her, and maybe Allah knows how she accepted him in the same bed. No one will understand how much patience people can accept without seeing Sumi Apu.Even after that, Apu did not want to leave the family, accepting everything and looking at her daughter's face. Apu may have thought that a beautiful daughter was born in their family before the year of marriage Her husband will correct himself, but how can a person who has no conscience correct himself?
Days, months and years go by But the man does not repent for what he has done. He remains as he was. Rocky's brother's torture was increasing day by day. Unable to bear what else she could do, Sumi moved to her father's house. She had been patient with her 9-year-old daughter for ten years in mental anguish. Didn't have to leave the arranged family for ten years. The man for whom so many years had fallen did not try to stop him, did not even think about the girl once, Rocky brother did not have the slightest love for his child. Many years have passed since then. It is not that my sister was happy when she came to my father's house. After marriage, daughters do not get love and respect in their father's house like before. It is already a rule in our society that a girl is the wife of the next house after marriage. Before marriage, girls are the princess of their parents, but after marriage, they are neglected in their father's family. And then there is the matter of the neighbors, why the girl could not make a family, why she left, is there any problem for the girl? If a foreigner is a good girl, why would the husband chase her away? Why couldn't the husband stay at home? Thousands of questions. How many girls have to sacrifice themselves to the question of society. People in the society never try to understand that a girl does not leave her husband and family and go to her father's house on purpose. Although there is a big reason behind it. When a girl leaves with so much grief, everyone should like her We can pour ghee on the burning fire without standing by with the sympathy that is meant to be comforted. I can't give sympathy, that's our mindset now. Ignoring the hundreds of obstacles of the society, Sumi Apu tries to stand on her own feet, she has to live with her daughter, she has to make people her daughter Starting a business in the range, gradually improving his business over time.Thousands of troubles pressed to the chest Sumi Apu has established herself. Her youngest daughter is now in class 10. Sumi Apur is not divorced from Rocky Bhai yet. The condition of Rocky brothers was very good when Sumi Apur was married. Their condition gradually deteriorated due to the chaotic lifestyle of the Rocky brothers. Now the financial condition of the Rocky brothers' family is very bad and Sumi Apur's financial condition is improving. Now 12 After years, Rocky's brother Sumi wants to return to his sister's life, or he realizes his mistake after 12 years. So many years that Rocky brother Sumi ruined his sister's life is nothing. If I had to return to love, it would not have taken so many years. Now that Rocky Vaiya's financial situation is bad, he wants to return to Sumi Apur's life.I think without whom she has been able to go on for so many years, she can still go on without him, people just make mistakes, but to correct those mistakes.It doesn't take so many years. He has changed his appearance just because of the situation.It is better to expel a person who thinks not only about his wife but also about his children. I think he is just thinking about Sumi's sister's condition and wants to come back to her, not for love. Do you think he should be given a second chance?