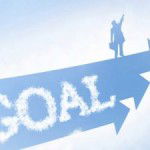 With the approaching school season approaching, we must seriously think about a way to help us teach our children the methods of prevention and convince them of social distancing.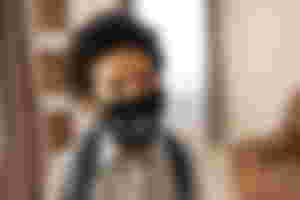 In April, French epidemiologist Arnaud Fontanet found himself leading an investigation in Crépy-en-Valois, a small town of 15,000 people located northeast of Paris. Whereas, in February, the city's middle and high schools became the epicenter of a new outbreak of COVID-19.
Fontanet and colleagues from the Pasteur Institute in Paris were commissioned to conduct an antibody test in Crépy-en-Valois to understand the extent of the virus's spread. As they inspected the town, they noticed an interesting pattern. While the virus has spread dramatically in high school, where (38%) students have been infected, along with (43%) teachers and (59%) non-teachers, this was not the case for the city's six primary schools.
Although three of the primary school ages contracted COVID-19 in February, none of these infections resulted in a secondary case. In general, only (9%) of elementary school students, (7%) of teachers, and (4%) of non-faculty have contracted the virus. Fontanet says:
"These results showed us that adolescents are contagious as adults. But in the younger age groups, the matter is different, it seems that they do not transmit it to the same extent. "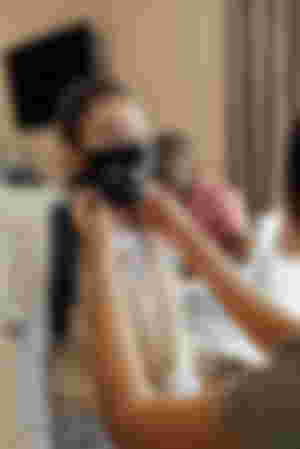 Similar results have emerged elsewhere. Where a new epidemiological study conducted on (65,000) people in South Korea, which tracked contacts of infected people between late January and late March, revealed that while children and adolescents between the ages of (10 and 19) years old can spread the virus just like adults, Those under the age of 10 pass it on much less often.
Susan Coffin, an infectious disease physician at Children's Hospital of Philadelphia, says:
"In general, children seem to have a transmission efficiency of the virus that is about (50%) that of adults, although this varies greatly from one age group to another. When children enter their teens, transport efficiency begins to approach the transportation efficiency of adults. "
The possible reasons for this are many. Some have suggested that young children have less viral load than adolescents and adults - although the evidence for this remains a bit unclear - or that they exhale less air, which reduces their chances of transmitting the virus. And perhaps more simply, it may just be that the vast majority of young children tend to be either asymptomatic or have very mild symptoms when they are infected with COVID-19.
In one of the largest studies conducted on children infected with the emerging coronavirus, based on the medical records of (2143) children across China, (94%) of them were classified as either asymptomatic, mild or moderate symptoms. Zoe Hyde, an epidemiologist at the University of Western Australia, explains:
"This means that they may be less likely to catch a cough, and thus release less viruses into the air."
All this indicates that when it comes to the delicate process of finding the best ways to reopen schools en masse while simultaneously protecting the community, the greatest need to take strict precautions such as testing, social distancing and masks will be at the secondary level.
From April to early June, some twenty countries - from the United Kingdom to South Africa - initially began reopening schools. Although this experiment did some failure - China, South Korea and the Zionist entity had to close some schools again after a new outbreak emerged - it also resulted in a number of interesting patterns that can be learned from before more schools open on a large scale in the country. This fall.
Different countries have applied different strategies to their schools as a way to keep the virus away, from mandatory daily temperature reading in Vietnam to random swab testing in Uruguay.
Emiliana Vegas, co-director of the Brookings Center for Global Education in Washington, DC, watches these different approaches. Overall, she says: combining keeping class sizes small with requiring older children to wear masks and maintaining social distancing is apparently the most effective way to keep schools and communities safe.
The previous strategy has been used effectively over the past few months in Finland and Denmark. Where the large classes are divided into small groups of between (15) to (20) students, who are taught separately and are allowed to gather on the playground, as the open air reduces the possibility of virus transmission. Vegas says the small group approach means that if someone gets infected, we don't have to isolate the entire school, and it also makes contact tracing much easier when cases arise.
However, scientists indicate that appropriate measures differ from one country to another, depending on the size of the virus spread in those societies. In the case of countries where clusters of new cases still appear regularly, more stringent measures may need to be taken with regard to social distancing, as well as mandatory wearing of masks. "The attitude towards wearing masks in schools should depend on the size of the virus outbreak," says Otto Hilf, a specialist in infectious diseases for children at the Finnish Institute for Health and Care.
"In Israel, for example, where wearing masks is compulsory for all students, the disease has spread worse in society, classrooms in schools are also larger, but classrooms are generally smaller. Boys also spend much more time together in closed places, such as school buses, compared to Finland, where boys tend to walk to school.
However, there are concerns about applying strict social distancing policies and wearing masks to younger age groups, especially given the mounting evidence that the chances of spreading the virus are much lower among these groups. Vegas notes that for primary school age children, being able to play with peers is important to their development. There are concerns that masks may lead to behavioral problems, especially in the Western world, where children are not used to wearing face masks during the seasonal flu outbreak. "Young children understand a lot of the signals about how to act from the facial expressions spoken by the adults and others in their class," says Vegas.
In the past month, some policymakers introduced exceptions for those under a certain age. In Uruguay, masks are mandatory for high school students, but optional for younger children. And in France, daycare centers abandoned all spacing rules for those under the age of five.
Given the precautions being taken about reopening schools, it is easy to forget that children are less affected by Covid-19 than adults, and their infection rate is estimated at (2%) of the total confirmed cases. This is odd given that for most respiratory viruses, young children usually contract them much more easily than adults due to their lack of pre-existing immunity. But this pattern was also seen during the severe acute respiratory syndrome (SARS) outbreak in 2003, when children were largely unaffected. Less than (10%) of those diagnosed with SARS are children, and only (5%) of infected children require intensive care.
One possible biological explanation is that the receptor for the ACE2 protein - the keyhole used by both SARS-Covid and SARS-Covid-2 viruses to invade lung cells - is evolutionarily regulated. "This means that the concentration of this protein in young children is very low, which makes it more difficult for the virus to attach to the surface of the respiratory system," says Coffin. "Then, as you get older, the concentration of this protein in you increases." Another theory is that in the case of severe acute respiratory syndrome (SARS) and Covid-19, ironically, children are protected by the fact that their immune systems are less developed.
Several deaths among adults have occurred due to a very strong immune reaction known as a cytokine storm. Some believe that previous exposure to other coronaviruses decades ago may cause the adult immune system to produce antibodies to target an earlier threat, rather than targeting the new virus, which leads to an abnormal response. This phenomenon is known as the Hoskins effect, and it has been seen in some other infectious diseases such as dengue fever. Despite this, there are still very few children who have become seriously ill as a result of contracting Covid-19.
Since April, children around the world have been reported to have a condition known as multi-system inflammatory syndrome (MIS-C). This disease affects the heart and other major organs in the body, including the stomach, liver and intestines, and it has been shown to lead to death in a few cases.
For the past two months, Peter Brauden, a pediatrician at Karolinska University Hospital in Sweden, has been studying a series of children with Multisystem Inflammatory Syndrome (MIS-C) in an effort to understand why it has developed. Since MIS-C symptoms usually begin four to six weeks after the initial infection, that is, long after the SARS-Covid-2 virus has left the child's body, it is believed that the child's immune response is gradually disrupted.
The antibodies originally produced to target the virus's proteins interact with the proteins on the surfaces of various organ systems, causing the body to attack itself. Scientists still do not understand why this happens only in some children, but Brauden believes that part of the puzzle is that (Covid-19) is a completely new disease, a disease that the developing immune system is not always prepared to deal with, which causes a severe reaction. This is in a small percentage of cases.
The UK government's Department of Education has released a series of guidelines for schools ahead of schedule to fully reopen their doors next month. Scottish schools have also reopened, and have received much similar orientation.
Kamlesh Khunti, a professor of vascular medicine at the University of Leicester in Britain, suggested that UK schools follow the example of some Nordic countries. He said: "In Denmark, the average class size was about (20) students before (Covid-19), but now they divide classes into two or three smaller groups." They recommended that the pupils sit at a distance of six feet and wash their hands every two hours.
At the moment, Public Health England does not recommend the use of masks in schools even in high school, despite evidence indicating that older children are at a greater risk of transmitting Covid-19.
In contrast, the Centers for Disease Control and Prevention in the United States recently published recommendations that children should wear masks in school, except for those under the age of two years.
"There is little evidence that wearing masks in schools is of great benefit, but children should generally be encouraged to wear masks while the number of positive cases is high among the population," says Khunti. "In countries such as China, South Korea and Japan, wearing masks in schools is widely accepted, and even they wear them during the flu season."