Lie. I can't remember the last time I told a lie. Perhaps, it was when I answered "I'm fine." to random people who asked how am I. It was a harmless lie and I'm sure everyone of us has told that lie in one way or another.
Really, I can't remember when was the last time I told a big lie. One that would shake a whole situation just like what we have seen in the movies or in soap operas. I tried searching in every boxes that I have in each corners of my brain but I really can't remember one. Do you think I'm lying? Maybe. You'll never know.
In Coquicoin's article, you can see Psychology professor Richard wiseman's test which will tell you if you are a good liar. My result was I drew the Q stick over my left eye, which tells that I am a person who cares more about how others see me. I must admit that it is very true and accurate. I love to do favors for other people so they would not feel bad about me. I lie to protect other people's feelings and I lie to protect my dignity. 😂
As a kid, I've grown up hearing what adults would say about lies especially at school. Our teachers would always remind us not to tell a lie. Kids are naturally believed to be the age- group that will likely tell you honest judgements and what they think is true. How many times have you asked random kids about how you look? Most likely in the Philippines, if we get a favorable answer to these questions:
Maganda ba ako? ( Am I pretty?)
Sinong sexy? ( Who is sexy?)
We would really jump in happiness if we could get positive answers from the kids because we believe they don't tell a lie. Kids always tell the truth. So, if they tell us we are beautiful and sexy we will be flattered surely.
But my sister's experience is different. When she was young, my mother would tell us that she is sharp. She would always tell what is in her mind without thinking what other people would feel. Maybe that's how kids are. They don't consider other people's feelings. They are just focused on telling what they want to.
One day, when a dwarf lady come over my grandma's house, my sister greeted her saying, "o, dia na pod ang unano" ( 'Here is the dwarf!") I don't know how the lady reacted but I'm sure she was upset at that time. My parents were equally upset too because they were disappointed about my sister's attitude. Sure, she was never thought of talking bad about other people. But in her mind, she might never knew that what she did was wrong. She was just a kid, trying to express her feelings.
On another day, she bumped into a woman which she says that was the same woman who stole bell pepper in the sari-sari store near our home. She confront the woman to which the woman denied. I don't know what happened next but one thing I'm sure of is that the woman never come to that store again. She was also known to shoplift things from the supermarket.
To this day, we would only laugh about how my sister used to act as a kid. She was never taught to meddle on adult's business. Today, she is a different woman. She would never go out of our house even when she is asked to do some errands. She doesn't like to get along with people especially our neighbors.
Personally, lying for me is not attractive especially if I'm the person being lied to. On the other hand, we cannot avoid ourselves from lying especially when we don't want to hurt other people's feelings. White lies are harmless and I think it is something thay we shouldn't feel bad about.
How about you? When was the last time that you lied?
---
Thank you so much everyone! To my sponsors, upvoters, to the people who spent time to read and comment, you made my soul happy! Thank you heaps!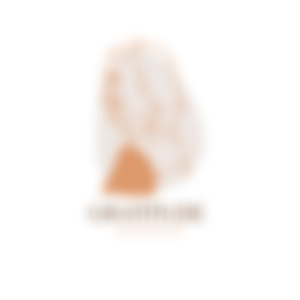 September 20, 2021
8:58 p.m. | monday
Murakamii.7