Make Delicious Snacks When I'm Off Work On Sundays
After 6 to 7 days of work, I always insert 1 day off work. And on this day off work I always want to make a delicious snack while relaxing. And this morning I went for a walk to look for an ingredient that I can make into a delicious snack. And finally I thought of making banana-based preparations.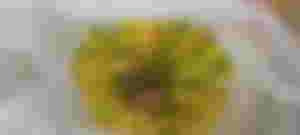 The banana that I bought is like the picture above if in my place it is called " Pisang Mauli ". This type of banana has a smaller size than other bananas. The taste of these bananas is sweet and slightly sour when ripe. I processed this banana into a traditional food typical of the city of Samarinda called "Lempeng".
Lempeng or Limping is one of the traditional foods typical of the city of Samarinda which is shaped like a plate or in Indonesian it is called a lempeng. This dish is very easy to make. You could say this food is similar to pancakes. It's just that the shape is bigger than a pancake, but it can also be made the size of a pancake. Making this sweet treat does not require special ingredients or special tricks to make it. The ingredients are quite easy to find, namely bananas as the main ingredient, wheat flour, sugar, water and an egg (if necessary).
" Then, how to make it? Is it difficult? "
Considering the ingredients used are not too many, making this snack is not too difficult. For how to make it, first you have to soften the peeled banana. After that, add an egg and just enough flour. If the dough looks very thick or dense, you can add enough water. But not too much so that the dough does not become runny and it becomes difficult to cook.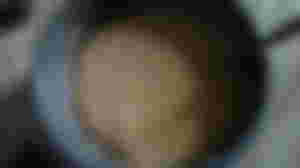 After the dough is not too runny, you can immediately fry it. It is recommended to use the frying fan so that it cooks evenly. You can also use butter for frying or cooking oil. but don't use it too much, just 1 spoon is enough for cooking oil which is used every 1 time to make this plate. Cook until both sides don't stick to the frying fan and that's a sign that it's cooked.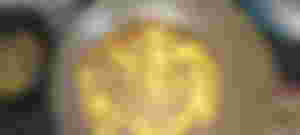 Once cooked, you can serve it on a plate or wherever you want. You can give toppings according to your taste such as sweet thick cream, liquid chocolate, honey, or others. Because it has a sweet taste, this food is perfect if you enjoy it with coffee or plain tea.
So that's a snack I make when I'm off work. It's just that, not every time off work I make snacks. When I'm off work, I usually have other activities to do or I don't want to snack. And also you can make this snack at home if you are confused about what food to make when relaxing.
Lead image from pixabay.com
All ilustration image from my own capture