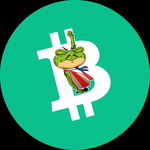 Colorful fireworks are now regularly seen at any major event or festival. These fireworks made using different types of chemicals . Now in different parts of the world, various events and competitions are organized around with fireworks. But how do fireworks and lasers work?
Four types of effects are usually created from fireworks. These are sound, light, smoke and tiny floating particles. The fireworks split into different parts after the explosion and caused light scattering of colors like red, orange, yellow, green, blue, silver etc. The light scattering after an explosion depends on the type of chemical used. For example: blue color is made using copper, orange color is made using calcium and red light is made using lithium. Aluminum is also used to make silver and white light sparks. In addition, different types of patterns can be created by combining different types of chemicals.
Fireworks were first used in the 7th century in China. At that time it was regularly used in various cultural festivals in China. Notable festivals include Chinese New Year, Mid-Autumn Festival, etc. Gradually it started to be used in other countries of the world. However, China is still the world's largest producer of fireworks and the largest exporter of fireworks.
Fireworks are not only being used for fun, but are now regularly used in competitions around the world. For example, the annual Fireworks Festival in Montreal of Canada is one of the most remarkable festival. There are several world records for fireworks. For example, in 2012, the world's longest-running fireworks display was held to mark the 50th anniversary of Kuwait's constitution. During that time 6,262 fireworks were used totally
,....
One of the different types of fireworks is 'Waterfall'. It is usually shown from a high place and it looks a lot like a fountain. Since then it has been named. The highest number of fireworks displayed for 30 seconds, was in 2010 in the Philippines. 125k+ fireworks were used in 30 seconds in that event ,organized by Pyrox International.
In addition to the traditional cultural festivals, fireworks are used in many types of annual festivals in many countries of the world. Such as: Happy New Year, Halloween etc. Apart from this, a special attraction of the opening ceremony of the Olympics is the display of fireworks.
Although fireworks are a kind of explosive, no destructive or harmful substances are used here. Even then, special care should be taken when using fireworks.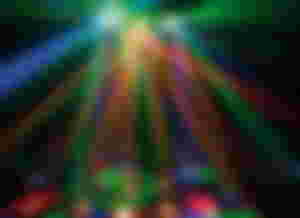 Lager Light
In shows or exhibitions, special types of laser lights are used to entertain the audience. It is usually used regularly in concerts. These are made in such a way that it creates a fine ray of light and creates different patterns and effects. Artificial smoke or fog is sometimes used to create this pattern.
High-powered lasers can cause eye damage if they are inserted directly into the eye. But the kind of lasers that are commonly used in various festivals are not so harmful to the eyes. Special permission and license are required to conduct laser shows in the United States.
Laser lights has been used since the 1970s. At that time laser lights were used along with live music performances. In the mid-seventies, popular rock bands such as Led Zeppelin and Pink Floyd regularly used lasers in their concerts.