The Power of Prayer🙏
The last time I published article is all about my needs in financial. I was searching for people and thinking whom I give my solicitation letter. I didn't expect that there are kinds of people that their heart is pure and ready to help. They are the blessings in disguise. My previous article is all about my needs for the Intramurals and I only one person responded to my solicitation letter. It's okay for me that no one gave huge amount of sponsorship because I understand that we are all in needs and also we have different priorities in life. And, also Random Rewarder is not yet fully back to normal.
This person helps me to provide my travel expenses and she said that she will send the money to gcash tomorrow. I am so thankful and blessed because she is the one that God sent to help me. I didn't ask everything that I need to my family because I don't want to be a burden to them. Well, my mother also have priorities that needs to be payed every month. I haven't payed our water bills for two months because I don't have any money left, but as soon as I earned enough money I will surely pay the water bill first.
Indeed, God proved again that He is the one own who owns everything and whatever we ask in Him will be provided if we will be faithful in Him. I really prayed to God that I will conquer all of the problems that I have been through right now. God will test us if we are strong enough. And, let us not misinterpret the situation that God has beem given. There are times that our faith and trust will be tested and always look at the good side of the problem.
To those people who gaved small and huge upvoteupvote, I really appreciate every upvote, motivation and prayers that you gaved. Thanks God, even though sometimes we don't have anything, Atleast I have those people who are continue to support and never doubt me. Thank You for believing in me. One of the reasons I joined Intramurals because I want to gain experience. As what they said, "Experience is the Best Teacher". We can learn from our experience and we can't improve if we don't have experience.
For me, this is my first time playing in the City or Outside from our Province. This will be memorable for me, I will meet different people and different environment and that is a big challenge for me. But, as we always says, "Always take a risk because taking risk will make you more stronger. I am so much thankful and honored to join in this kind of event in amidst of pandemic. Not, all of the players have the opportunity to play. Why not grab this opportunity because I knew that God is able and He will provide everything.
Well, it's okay for me that I don't have any pocket money. As long as I can join and gain experience, that is the most important. Continue and will Always fighting in Life.
Lead Image Taken from Unsplash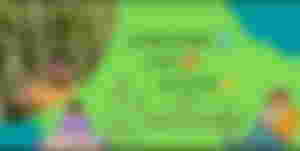 -===-