Out of Savings😭
Good Day Everyone, I really missed all of you here and grinding here. It's been a week since I am absent and sad to say that one of my goal this months was broke. But, life must go on no matter what. I am so busy in trainings because I am preparing myself for this coming Intramurals. I am blessed to be chosen as one of the player to participate in the incoming intramurals in our university. I don't want to join in this event because I don't have any savings and money left in my wallet. But, one of the Local council in our school force me to join, he said that they need me and it's an honor for them that I would play in this event.
Even though, I knew to myself that I lack of savings. I still joined in the event because they force me to join and also it will be added for me as experience. Since, monday to Wednesday we this week. We conduct a 3 day preparation training together with them. It would be ugly if I could make it to the training. I used all the earnings that I have in my wallet which is only 1000 Pesos. I budgeted the 1000 Pesos in 3 days training for my travel expenses and food expenses. Thank God that the money left in my earnings was enough. I only have 100 pesos left in my pocket.
I am worried because I don't have any money left but the 100 pesos only. Our Intramurals will be on Monday June 13 until June 15. I don't have any problem with the food because the University will be the one to shoulder it. My only problem is my expenses for my travel and the Jersey Team Payment which is 400 Pesos. If we are friends on Facebook I already uploaded the jersy design in my My Day, last week. I don't want to ask for money on my parents because I already ask money last week and it was payment for our project.
I am knocking in your hearts any amount will be appreciated. I know that Random Rewarder is not much generous since the month of August. I don't have any idea to get money because I really don't have money in my wallet right now, as in zero balance 😭. I don't know if I could really make it to the Intramurals day because of my situation right now. Even in small amount it will be counted and I am very thankful for that.
This is my first time joining Intramurals in College and I really want to join in this kind of event, especially this is college. But, whatever God's plan then I will really accept what His will.
If you want to help me, you can directly send to this account;
bitcoincash:qq7qx7ax9rjq5s9ww2kv43qdc2q4ya5pkvpkrftd33
Gcash Number: 09456770245
Lead Image Taken from Me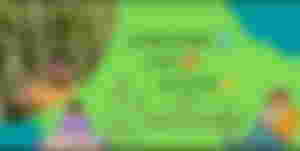 -===-