Destruction of Nature.
Nature is the one who helps us to survive. For us to live we need the help of nature, but how can we live long and last if we are destroying it? Humans are the one who destroy the lovely nature. We can't avoid and resist that nature can revenge. There are so many people who don't care about nature and continue destroying it. The poor will is the one who suffered the revenge of nature.
There are so many deeds that human did to destroy and die nature. Cutting Trees is one of the reason why we are suffering flash floods and landslides. There will be no root who holds the soil for it to stay strong. Just like our houses, soil also needs to hold and supports to. There are so many Illegal loggers who always continue destroying the nature. They only think for their own good and the money.
Nature can live by itself, but human doesn't. We must care and love the nature. It can also gives us relaxation when we feel tired, stress reliever. Throwing trash in the canals and tunnels is the one of the simple wrongdoings that we aren't notice. Even though you are just threw small piece of plastics a long the way, it has a bad effect to the nature.
I do hope and pray that humans will care what could possibly the bad things can happen when it's dying. Earth is so old and it live long years ago. We can't go to other planets to live, only earth is the planet that one hundred percent livable. Earthquakes, Landslides, Tsunamis and other bad phenomenon are the effects of the wrongdoings of people.
You didn't notice? We are experiencing extreme hot and extreme cold weather. It's mainly because we are experiencing Global Warming. The summer season is not like the same before. Summer Season is like a Season of Raining. It should be drought that we are experiencing right now. But, the weather forecast says that it will rain in the following days.
Stand up and realize that we must care and save the earth or nature. If the nature will continue dying, then also humans are dying. We can't make things but we can make things better, if only we are disciplined to ourselves. Life is a matter of choice, but we should not forget that we aren't only people living in this planet. Consider those love once that you live with.
Scientist says that earth will die few years from now, if we can't care and protect it. It should be a lesson to take that we must take care nature. Save nature in a simple way as you can. Never let the nature will kill you nor your family and love once. Try your best to take care and stop the earth dying.
Destruction of Nature is massive in different countries, I hope that they will realize it because I don't want them to regret at the end. You can't like the revengyof nature. It could possibly revenge in any forms of disasters. So don't try to challenge nature. Learn to care for it because permits and helps us to live in this planet.
Lead Image Taken from Unsplash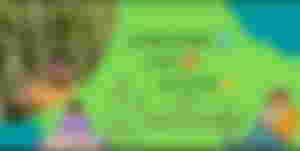 -===-