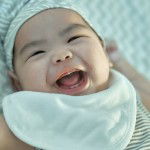 ---
Previously, we spent the whole afternoon walking around Ximending Walking District. Then we had to chill and rest in our hotel room, the company had given us our private room which we love so much! I will tell you about it in the next article. I just hoped I had taken pictures and videos of the room because it was a nice one. I wonder how much a night costs but we paid nothing for our four nights stay at this hotel.
Anyway, let's continue exploring Ximending, this time, let's go out and check the nightlife here. Ready?
---
It didn't occur to me that my husband and I would be able to travel outside the country for free. But it did! Thanks to my husband's company for giving their tenured employees of five years and more a free trip outside the country including their families but with a limit.
For the past years, they had been traveling locally within the different islands of the Philippines only but this year, they leveled up, and was the first time to travel internationally.
According to their CEO, Taiwan was just the first of the many international trips. So as long as an employee has rendered five years and more, they can join again.
We were definitely blessed with this because everything was already laid out for us and all we had to do was just show up on our scheduled itineraries.
On our first night in Taipei, we had free time to roam around the city. Our hotel was Papa Whale Hotel which was just within Ximen's vicinity.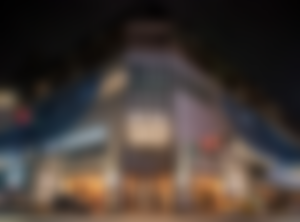 So my husband and I spent thousands of steps exploring the walking district of Ximen. From the Ximending Night Market to the outskirts of the area. We even had time for a time-lapse of the city lights.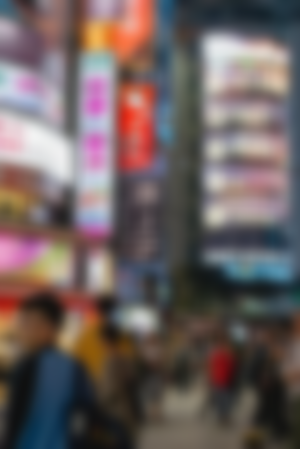 The side streets remind me of the oldest street in Cebu, it has a lot of vendors and stalls with assorted kinds of items for sale. Just like any other city, its city streets are filled with cars and vehicles. There were also many motorcycles and scooters mostly used for food deliveries. And of course, bicycles too!
But the city is just so bright! It felt like it was still morning! Well, only in the main Ximending though, some parts are dark but not totally dark. The building walls have been filled with lighted signage and that I guess makes it bright but they had also streetlights and were very bright.
Locals and tourists gather in this part of Ximen for their night market. It was noisy and a lot of chitchatting happening around but my husband and I were not bothered at all.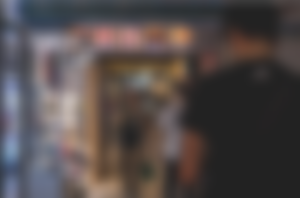 And then just like Japan, the streets are also filled with random arcades, and these ones above me, you insert a coin and you'll get a random item. Those who got kids with them would surely run out of coins after.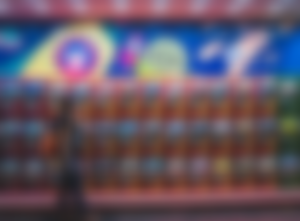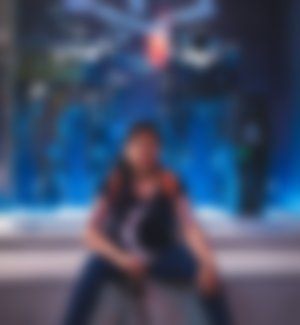 Within reach was also the One Piece shop selling every One Piece anime fan could ever think of. Unfortunately, it was already closed when we arrived at the store, it was past nine in the evening already and I guess the stores here as this one closes earlier as the night market opens. Nonetheless, we had the time to take some pictures outside of the store. I guess they sell other items too aside from the One Piece merchandise. We planned on going back there the next few days but the following nights, it has been raining so we had to bail out.
And there were several street performers we came to see as well while walking around. Here's one guy who has some real balancing skills.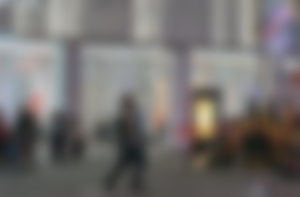 I remember also seeing dancers and singers, others would even bring their own instruments! I realize that Taiwanese people love entertainment too.
In fact, every performer got their own share of audiences and they are willing to give money for the entertainment they received from the respective performers.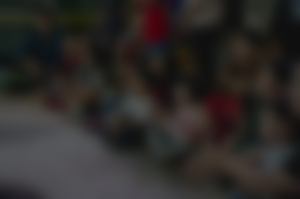 See the kids above, they were really attentive and would clap every time they love the performance. I was observing these people around, they would patiently wait for the next performer, sits on the ground, well, their grounds are clean so there's nothing to worry about and they'd just watch and appreciate if the performer is doing something spectacular.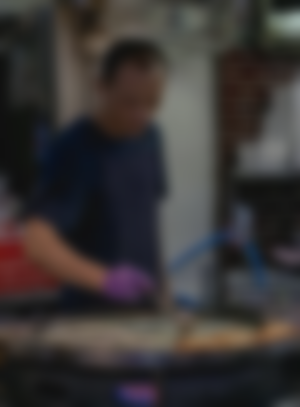 Of course, walking around would be tiring and will make one hungry. That was the case for us but, don't fret because there are hundreds if not thousands of eateries along Ximending. From street foods to luxurious dining and even to their famous milk teas.
The milk teas here are affordable I must say and they would even give discounts. I bought my first brown sugar Booba bubble tea for only Php60. In the Philippines, our milk teas cost more!
What is so nice about Taipei and the Ximending night market is that we felt really safe! Walking at night, even in the dark parts of the street, we didn't feel any fear from those whom we meet on the streets.
We couldn't speak Chinese so we always communicate through signs and through mobile translation and it was fine. We had been to several 7 11 shops too to buy their subway cards and meals and they were all accommodating, I have never experienced anything negative during our stay.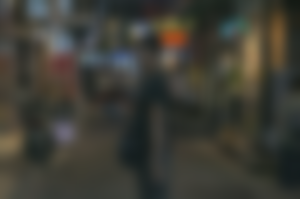 In the next blog, I will share with you our experience with the hotel where we stayed for four nights - Hotel Papa Whale.
---
xoxo,
momentswithmatti