Hi Read Again! Life Update!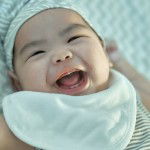 Here I go again...
I have so many things to do yet I decided to just post a blog on read. I just had my morning coffee, and my baby and husband are still sleeping, yes at 9:30 AM, they are still asleep so I am taking this opportunity to just write.
I have been busy with work, side hustles, ministry, and all that I ended up unable to post anything here. As per what my husband told me - if you say yes to something, you are saying no to other things. And yes, I did say yes to a lot of things these past few months and one of them is working part time.
It's a virtual assistant kind of job and although I am only required to work for 4 hours a day, there are cases where I would go beyond that and would even spend longer.
Anyway, I love the work that I am doing as it gives me freedom, there's no specific time to log in, and as long as I can deliver what the client wants, I am good. I work for a photography company based in Sydney. My responsibilities include emailing clients, responding to inquiries and confirmations, curating raw photos to be sent for editing, I also edit some of the photos, outdoors and close-up shots, I write blogs and posting on social media, I also make pdf files and more for my client.
It's been three months and I am happy and consider myself blessed for this job, I love that I can still be a mom but also able to bring something to the table. We were even able to travel to Cebu while working in the month of May.
Anyway, this month, we are planning a party for Matti's 3rd birthday. It's amazing how fast the time is running. I have this blog account up because my son, Matti, and I started here when he was still a few months old, now he's turning 3 and I am so happy to share with you this journey.
I wish to be more consistent here on read and share more of Matti's progress. Especially the small details of his life like his first coconut tree planting, his first time visiting certain places, and all.
Thanks again read for giving me this medium to share my little one's life as a parent, it is our joy to be able to look back, read the articles I wrote before, and just feel nostalgic, and teary most of the time, but of course, I have to write for these things to come to life. I know the daily mundane of life would just pass by but for sure the memories that I capture and placed in the crypto chain will last perhaps a lifetime or even more.
So, I hope for the best! I hope to share more, write more!
P.S. I started learning about flying our drone and the cover photo is my first drone flight. Beautiful view of the ricefields in Candijay!
Thanks read!
xoxo,
MomentswithMatti
Sponsors of Momentswithmatti