What Is Going On?
Hmmm. What is going on exactly?
There are quite a number of things to talk about. A lot of things are currently happening all over the world and it is quite difficult to keep up. News breaking every second, a new trend popping up and then there is celebrity gossip. The world is literally full of news that can never be exhausted. You can never know all that is going on at a time.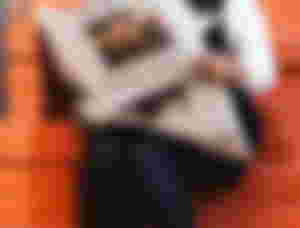 How do we keep up or how do we make sure that we are at least up to date. It is quite difficult I know but we must try at least. We cannot afford to be ignorant about what is currently going on in our world. An ignorant mind cannot make informed or should I say wise decisions and this can affect the people around him/her when he has to make a decision that affects everyone.
I am saying all of this because as a society we are not trying our best with what is going on around us. We are too busy with what is going on in the entertainment world. Which song is #1 on the billboard chart? Which movie is Netflix currently streaming? What did the Kardashians say or do this time? This is what is occupying the minds of most of us especially the younger generation (Gen Z).
I am guilty of this of course and I wouldn't dare throw stones in a glass house but overtime I have learnt that I can do better. I can remember how sad I was when I heard that my favorite couple Alphonse Davies and Jordyn Hueitma broke up. I wasn't happy at all. I really liked their couple videos but that is life, you never really know what is going on underneath. In short what I am trying to say is that I could have done better and actually read a piece of news that impacted my life. I should do better if not for myself but for the future generation. They deserve a better life. Like I always say, 'leave something or somewhere better than how you found it'.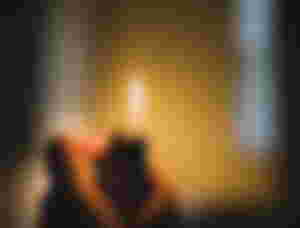 There are different sources of news nowadays. You can get a newspaper, watch TV, listen to the radio or go to the internet. There is literally no excuse for anybody. The election is around the corner in my country and political campaigns are about to start. We as a people need to know more about the contestants so that we can choose who we will vote for based on a sound judgment and not on an hungry stomach.
We also need to be careful of fake news out there. There are a lot of propaganda institutions parading themselves as reliable news outlets. A news channel is supposed to be unbiased and report the truth backed up with undeniable facts. Anything short of this is them trying to spread their ideology onto the populace which is wrong. Everyone should have a mind of their own.
The World Economic Forum is currently going on. There was also a school shooting in the US that happened during the week. My heart goes out to all the parents that lost their child. This is the second gun violence occuring within ten days. Crazy things are happening.
I just want to encourage us to be more concerned about what is going on around us. We can no longer afford to be in the dark. Times are changing and we need to change as well.