Plantain
This article isn't in anyway related to plantain. I couldn't think of a title so I chose this. I probably chose it because I started this morning in the farm. I and my dad with two laborers planted close to thirty-five plantain suckers today and it wasn't easy at all. It was very stressful and the funny thing is that are not done at all. We still have another thirty to plant. Farming truly is not for the weak.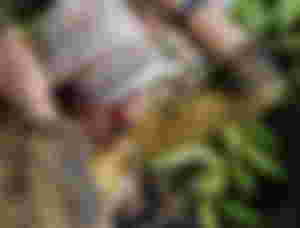 I don't have any particular topic to write on today so I will just give a summary of what I have been able to achieve on readcash in the past ten days. I got this idea from a colleague of mine who decided to write an article on what he has done so far. He didn't have anything to write that day so he decided to do that.
I have been able to write consecutively for the past ten days. My streak ended yesterday because I wasn't able to publish any article not because I didn't have what to write but because I decided to take a break. I have been taking read cash a lot more serious these days. So I decided to have a day of rest and focus on other things.
It was during my period of publishing consistently that I reached a hundred subscribers and clocked five months here on read cash. It was a huge milestone for me and I decided to celebrate it by writing an article about it. You can go and check it out on my profile. To my surprise the article was a hit and had a lot of views, likes and comments. I want to say a big thank you to everyone that took their time to read the article. It really means a lot for me.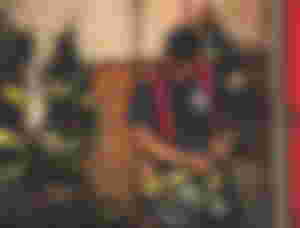 Reaching such a level is a really big deal to me and I just had to celebrate it. Going through the various article I wrote I think my favorite is Good Girl, Bad Boy. The reason is because I can relate with the article being a teenager in University. In the article I talked about why good girls tend to fall in love with bad boys. To me it was a mystery that I was willing to explore. I got the idea for the article from a friend of mine. He too was wondering the same thing. The whole article is about people expressing their different opinions on the issue.
During this period also I wrote my celebratory article. In this article I talked about my journey here, my experience, the good and bad times and also the valuable lessons that I learnt. I also gave a special shout out to two people who helped me throughout. I also thanked the people who have been with me right from the beginning. This article here had the highest number of views. It was an emotional article.
My highest earning article was surprisingly Pride and Ego. I remember when I was writing this article I didn't know what I was writing. I was just going with the flow and what was on my mind. Google was my friend here helping with some useful definitions and I definitely gave the necessary credit. I think the article had a lot of moral lessons in it. I myself learnt a lot reading it.
Just three days ago I started a series called the feelings you get from a particular thing. So far I have talked about football, money and food. The next one I will talk about is love. It will probably be my next article so watch out.
I wrote other articles during this period such as one in which I answered some questions about myself. One where I talked about giving up and one where I talked about value.
That's all for now. I love forward to writing another ten articles back to back.