Ghana Vs Nigeria
To all my Ghanian subscribers out there I am not here to slander, drag or banter Ghana, even though I will eventually. I am here to talk about the rivalry between Nigeria and our neighboring country Ghana. Ghana isn't exactly our neighbor, we are separated by two countries Benin Republic and Togo but we still call each other neighbors because we share very close ties both in the past and in the present. Like where did you think you heard Ghana must go bag from?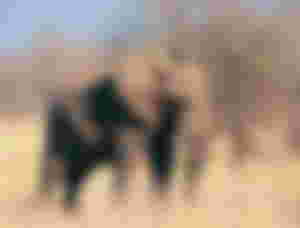 Even though we are friends we are also rivals. Isn't that funny? I know, I am surprised. We aren't enemies but we argue over a bunch of trivial things. Like for example we argue over Football, accents, traditions, music, the ability of our men to perform in bed and of course Jollof rice. The argument on Jollof is a a story for another day and it is always making national headlines but I will give a summary on it.
Jollof Rice, the famed dish of Western Africa. I am sure that no matter where you are living in the world you've definitely heard someone say Jollof rice. It is a dish that God sent from heaven to bless everyone's palate. God only trusted Nigerians to prepare the dish but somehow other African countries think that they can prepare it better than us. They are not even worthy of preparing the dish. Only Nigerians know how to make it best. You can see that the banter has started.
We also argue about the origination of Jollof rice. Whether it came from Nigeria or Ghana. I will only say one thing on this. It doesn't matter where it came from, what matters is who can make it best and Nigeria has definitely shown that it is superior in that aspect. Nobody makes an African Jollof rice like us. They can claim that it came from Ghana but can they prepare it better than us? No.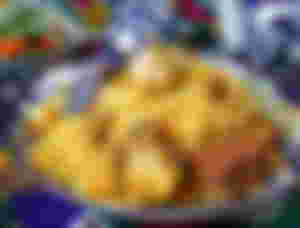 Then let's go to music. How the hell do Ghanians think that their artists are better than ours. How will you be comparing Shatta Wale to Burna Boy, isn't that criminal? We have some of the biggest artists in Africa only South Africa comes close but we are still better than them by far. Our artists produce hits after hits and their songs are always topping the chats. Have any of their artists won a Grammy before?
They really need to stop dragging themselves in the mud we pass them no be small. They should stop the comparison and focus on how to improve their music industry so that it can at least reach the levels of South Africa before the can start opening their mouth.
Lastly I will talk about the football rivalry. I don't think I have seen any football rivalry as big as this on the African continent. This is the main reason why I wrote today's article. We have a match against them tonight by 8:30pm. A world cup qualify. It is a match that either side cannot afford to lose. This match will potentially decided who goes to Qatar for the world cup in December.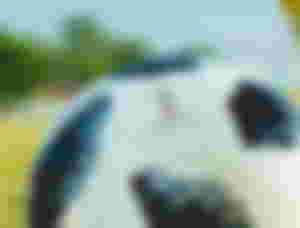 We have a rivalry going way back. Anytime both teams step on the pitch it's a do or die affair. Both teams are ready to give their all on the pitch because of the countries they are representing. I do not know exactly the record between both teams. Who has more wins or losses or the number of times that both teams have drawn a match but one thing I know for sure is that Nigeria no dey carry last.
This is why I trust my boss to represent us well and win this match so that they can know and see with their eyes who is better in football. We are not their mate in that aspect. I will like to thank my friend @Oluwa_damilare for giving me the inspiration for writing this article. I was reading his article this afternoon when I thought of writing this.