How difficult is it to have a date as an introvert?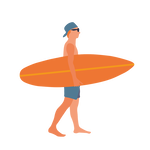 Have you ever noticed that there are some people who easily get into a relationship, then after a while, you'll see them dump each other and enter into a new one again? Well, that is really awful and that is not the case for others who find it hard to find a date.
If there are extroverts who find it hard to enter into a relationship, it is twice as difficult for introverts. Introverts find dating, courting, and other activities associated with romantic relationships difficult and emotionally draining because they prefer to wall themselves off and create connections less often. As a result, they tend to avoid relationships.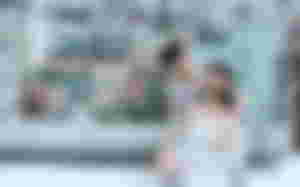 The answer to that question is somehow complex. Is the introvert interested in dating? If not, then it's going to look a bunch more difficult than it should be. There are lots of reason actually, but I will just share something I think the best in this situation.
Ready yourself for an easy ride if, by some chance, they do. This year's dates will be few and far between, as will the attire. Reflexive people recharge their batteries in quiet and alone, so be aware of this. They tend to prefer being alone so respect their space and do not rush in directly to their life as if you are not aware.
Instead of making a phone call, send a text because introverts prefer texting than speaking in calls. Don't be surprised if they don't want to do things. Be patient, and you'll get there. Even if their reaction is that they aren't in the mood to do anything right now but may do so later, this is not a huge red light indicating an approaching breakup and a sea of meaningless drama to come. Because they're not in the mood to accomplish anything right now, they could be in the mood later. Give it another go the next day. If you do it well, you'll gradually become a part of that little group of friends, and they'll open up to you more and more.
Approaching a love relationship with someone who is an introvert might be tricky. As they crawl out of their existing grid houses, their eyes throbbing from the glaring sunshine, they rush over to the object of their wants before throwing a love poem written on parchment and imprinted with a quill pen bathed in the blood of a sacrificed raven at them. Or simply, just ask them out for a cup of coffee and some conversation in a peaceful place away from too many crowds, just them and nature, and talk about things you are passionate about.
For that question, let us start this way. Soon, they will begin conversing with you. Introverts are not as predictable as extroverts, who will approach you and attempt to start a conversation no matter what they think of you. They'll come to you for a conversation if they trust you. So if that happens, then you can guarantee that they somehow trust you because like I said, they do not usually open up with someone else. However, if you ask, and they remain silent then that means something. The quiet of an introvert is a sign that they don't think you to be trustworthy.
Anyway, it is going to take some time and work, but to tell you something, it is going to be worth it. Though they keep a low profile, introverts may conceal some of their most powerful emotions and desires under their calm demeanor. So if you are the introverted one or the one who is planning to date an introvert, I hope it helps you.
Copyright ©, 2022 Mjv2. All Rights Reserved
(All images are from Pixabay)