Or Vice Versa.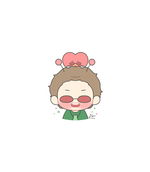 Hello beautiful people!
I hope you all are doing fine amidst of the shortcomings and uncertainties we may feel day by day. Always remember that a positive life is a happy life. ✨
---
Its just so amazing how life balances our daily activities. Like you know, it seems it is playing with us, in a good way though. Today, you are happy, the next day you're sad. Like, can't we not be happy at all times?
I guess we cannot. Because life seems to be a yes or no. You cannot feel happiness unless you experienced what sadness is. You cannot say you succees unless you already fail. You cannot say you won unless you lose. Or vice versa.
But you know, that what makes our life worth living. That what makes our life exciting. That what makes us to look for something good about to happen.
Personally right now and the pas few days, I am really not in the best days of my life. I do not want to eat, work and do anything. I just want to sleep, but my eyes and mind do not cooperate. I just want to lock myself in my room, just lie in bed and do nothing. I felt so helpless these past few days.
But you know, even if life is difficult, I chose to continue. Slowly. I need to wake up for work, do the thing, and move forward. It is difficult until now, but I am trying my best t o do better. Because if I don't, I will lose. I will lose in this fight I know I can do better and win.
Taking one step at a time is very slow and seems no progress at all, but I believe that taking a step will make a difference. A difference that will help me win this battle.
Right now, my mind is so occupied that I chose to put it in words here to at least ease it a little bit. And it helped. How amazing that by just writing it, makes me feel fine, at least.
Life is wonderful enough for us to enjoy it. No matter what happens, we must go on. Difficult if difficult, but that's how it was made. We have no choice but to go with the flow. But we always have a choice how we will go with this challenging flow. I hope everyone will find its way to continue from going.
If you feel helpless, I suggest you sing Rainbow by South Border. Trust me, it will help.
That's it for now. I just sneak out from work for 10 minutes to write this up as my mind is really occupied and I can't work fine if I will not release it here. Honestly, I am feeling better now.
---
That's all for today beautiful people. If you have any thoughts about this, feel free to leave it in the comment section below. Let's interact. Stay safe always! Xoxo ✨☺️
- MissJo 💜