loml visits Cebu.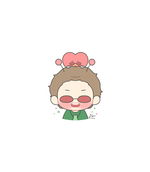 Hello beautiful people!
I hope you all are doing fine amidst of the shortcomings and uncertainties we may feel day by day. Always remember that a positive life is a happy life. ✨
---
It was supposed to be last July. The original plan. However because of some circumstances it was moved to September. It was only a week if it was pushed through last July, but when moved to September it became 10 days. See? Everything really happens for a reason.
So what I am talking about?
It is about @dziefem 's visit here in Cebu. It was last September 16 when she arrived here. Her arrival was around 8:30 AM, but because of my excitement, I arrived at the airport to fetch her at around 6 AM. See? I'm such an early bird. But who would not? It's my first time seeing her in person.
And tadaaaaaaa! She finally arrived.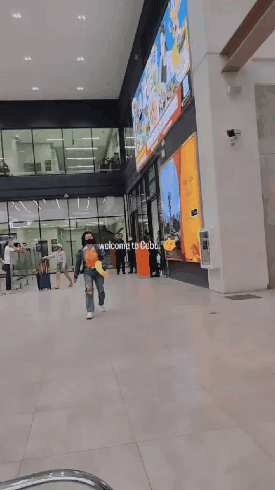 Welcome to Cebu!
I am in so much happiness to finally see her. Imagine, she travelled all the way from Nueva Ecija to Cebu. I felt so honored. Lol!
Anyway, upon her arrival I brought her to Jollibee for breakfast because I know she's already hungry waiting for her flight. Then we headed home right away after the breakfast.
When we get home, she supposed to be sleeping because of her flight but to no avail, she cannot sleep. Maybe because the environment is new to her. But still we tried to take a power nap because by the afternoon, we'll be seeing @mommykim and @BreadChamp .
Unfortunately, @BreadChamp wasn't able to join us in Sugbo Mercado because she was suffering from toothache. We understand her though. So we just continued the plan.
Here are some of our photos during the dinner at Sugbo Mercado: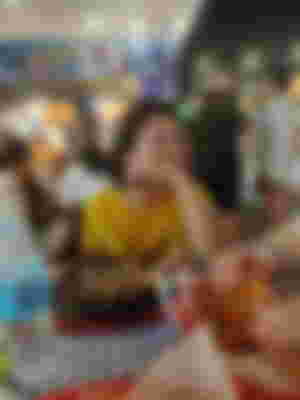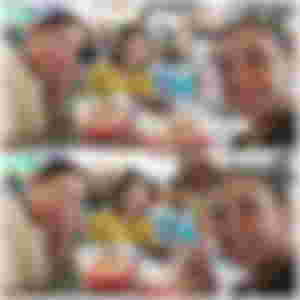 Then next to that day, we went to Simala Shrine. I've been planning to go there even before, and I am just happy that it finally happened with her.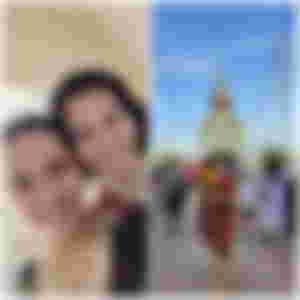 Next to this will be some highlights of her visit here in Cebu.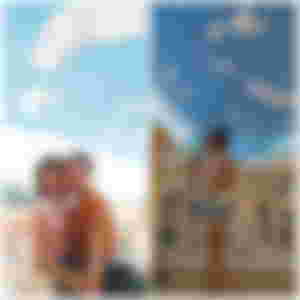 That's us in JCentre Mall. We actually went there to process my Pag-Ibig Account and correct my birthplace.
We also have our lunch in the same place.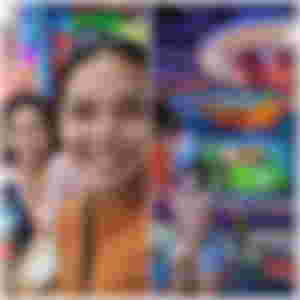 Then we head over to Ayala Malls to play in Timezone. It was such a good time. We spent most of our time doing karaoke. How I wish I can upload the video here. It was such great time. We played different games. It was such a funny day.
Before we went home, we ordered some waffles and milktea for our snacks. Then head home.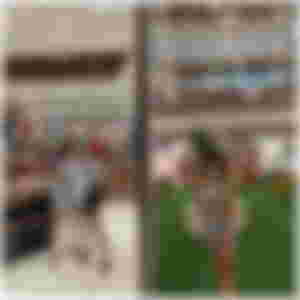 Then the next next day, we went to SM City as my brother in law asked me to inquire some laptop. Good thing as we are also planning to go to Kultura for souvenirs. That's us having our mirror selfie. And @dziefem on the other side looking so cute and sexy.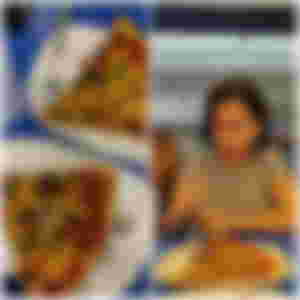 Then we just have some pizza for snack/dinner before going home.
And since her birthday is coming, I decided to surprise her with flowers before she get back to her home.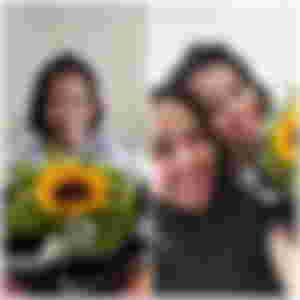 Advanced Happy Birthday! 🥂 I'm glad she was happy with my little surprise.
And since her going home is inevitable, last September 26, I sent her to the airport.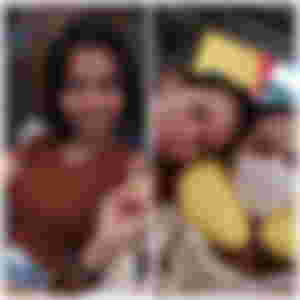 Airport indeed is the happiest, yet the saddest place as well. But of course, we cannot force things to happen just the way we wanted it to be.
But still, I am looking forward in seeing this lovely lady again.
We got a lot of fun on her 10 days here in Cebu. Some we just stayed at home for rest and watching vlogs. Yet, we still enjoyed each other's company.
See you again, real soon!
---
That's all for today beautiful people. If you have any thoughts about this, feel free to leave it in the comment section below. Let's interact. Stay safe always! Xoxo ✨☺️
- MissJo 💜