The best posts of 14/03/2021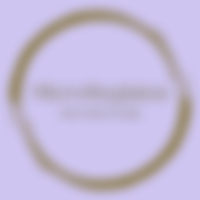 Hello, dear bitcoins cashers!
If you want to know more details about this initiative you can visit this link where I explain in detail everything related to this process.
Today I will be recommending articles about how people in the Philippines work, And also the betting perspective and foreign character rule in League of Legends.
Why i love the Phillippines on read.cash

It is important to know which users like @Fexonice cares about the community and praises the work of different groups that make life on this platform. This time he talks to us about the Philippine community that is here. The way they interact and the sense of belonging so great and strong that I think is a great example that we should all follow. Well, this platform is a place to bond and interact with other people.
In addition, he points out several very important and interesting points with a kind of small analysis that he performs in relation to the way they work and the way they obviously think.
It is highly recommended that you stop by and visit his post to learn more about this great community of Filipinos.I can personally testify that they are very good people as I interact with them daily. To the point that one of their leaders helped me when I had a problem losing $ 7 in my wallet without asking me for anything in return.
That to me speaks very well of the type of person they represent.
Here we can see an extract of what he tells us:
"For the few months I have been working online on several social media platforms, from read.cash to noise.cash, from Uptrend to torum and other social media platforms, I have found a particular group of people that caught my attention. Their passion and purpose for doing what they are doing left more to be desire. This group of people is no other but the Filipinos. You can find them on almost every social media platform doing what they know how to do best. I wrote about their dominance on read.cash some time last year and now I can see them doing the same in noise.cash. If my permutation is right, they occupy the first or second position of largest nationals on read.cash and noise.cash.
There are several reasons why I love the Filipinos and I will like to state some of them briefly here. Please note that everything I am about to state here is only based on my observations and perception from working online."
LCS Import rule and LOL e-sports bets

@MintDice It brings us a post where it makes us think about the possibility of changing a rule in LOL. This rule talks about the segregation of people of other nationalities, which is why it is a very sensitive issue.
This is a video game that is well known and quite competitive offering millionaire prizes in world championships.
It also makes us wonder what can happen if this rule is approved and the effects it can have on e-sports betting sites.
Every league of Legends connoisseur should give their opinion in this publication, which is an exciting and interesting topic.
As a retired coach of professional teams I recommend visiting this publication and leave your opinion about it.
Here we have a part of what he exposes to us:
"If you follow esports at all, you may have become aware of some drama currently involving something known as the LCS Import Rule. So just what is this rule and what does it mean for esports teams? And how are esports changing the field of esports betting?
What is the LCS Import Rule?
This is a north American regulation which was created to ensure that north American players have an opportunity to play in north American esports leagues. According to this rule, each north American League of Legends team can only have up to two players on their team whom come from other countries. This is because there are a large number of League of Legends players who live in other locations and the league leaders are afraid the north Americans could be removed from their own league if this isn't regulated.
What do the Players Think?
In general, the players are for the abolishment of the rule. This is because they see better chances for their teams to win if better players are able to be brought in from anywhere worldwide."
I hope this review is useful to you and that you enjoy the content of these good users.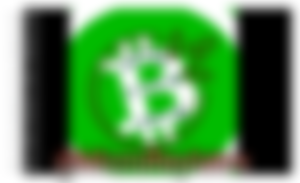 Note: all my posts are created on my low-level end smartphone.
See you shortly bitcoin cashers!
Sponsors of MicroReylatos