My Vision of the Future: A Better Quality of Life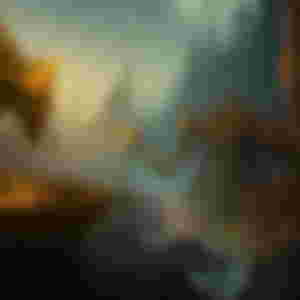 Today I am thinking about that vision of the future that I had in writing the previous story of the man who traveled through other worlds collecting minerals and exploring new things.
These ways of writing reveal to us our thoughts and the most intimate ideas that we have in my case I usually have many pleasant dreams and beautiful visions that allow me to bring you all these stories and a good part of it is my interpretation of the dream of what I see in those dreams of those magical worlds of the people with whom I converse, with whom I speak in my dreams that is what visions are about, you can also talk about the Freudian or psychological meaning that all these visions can have, but I do not want to deal with these issues, because rather today I want to focus on the poetic aspect of these visions, those poems that are reflected in analogies when for example, we say in our texts that a princess is as pure as the white that radiates the sun doing that symbology and putting on the table the possibility of a better and purer world, of clean people.
This is nothing more than a pretension on my part to reflect the inner need that I have that everything is pulchral and clean and to lead a harmonious life, because if through our stories and our writings, we make a catharsis of everything, we feel we put our world in the hands of our readers and our job as writers is to show them this vision interpreted that we have of the world, of how we see the whole world and everything that surrounds us.
So I invite you to that in each of your writings you give us the vision, that particular vision is of a mermaid, of a medieval castle, or of someone who by an accident submerges his car in the water, we are all here in this world to learn and to enjoy others!, and I would be very pleased to know all the vision that you have of the world and of life!.
Thanks for reading this publication, and I await your comment and your frequent visit.
Wish you have a good day.


Sponsors of MicroReylatos