Memories from the past (random moments of my youth)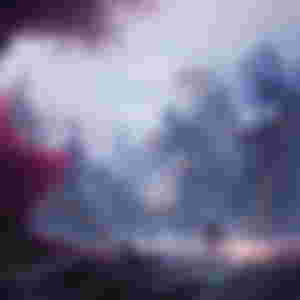 Today I was remembering the days when I was in high school, the time when I was in my third-year studies.
I remember a girl named Carolina Pantoli, she was a girl with white feet, very exuberant, with big breasts, and very attractive.
She had a seductive look, black eyes, and short hair. She was short.
I was a shy boy who didn't know anything about life and I don't remember how old I was at that time, but I was one of those stupid young people of that time.
I remember that in that season I didn't like school, I didn't like studying and in fact, I only highlighted one subject, which was psychology.
It was the only subject that had the highest grades, it was brilliant and the psychology teacher always admired me, but not all the other subjects were bad.
I scratched and flattened all the subjects, I didn't have the motivation to study, I didn't like it, I just didn't understand them and I got bored.
I remember those days when a drug addict who consumed cocaine was sitting next to me, a dark boy who had a family with a lot of money.
In the classrooms there were cameras and they gave the cameras directly to a closed circuit that was in the director's office, so the director could see everything we were doing.
And the boy was consuming his drug. I have the image very fresh in my mind when I remember how he used a plastic bottle to place the drug in the hole where the pupil has to put the pencils.
He put all the cocaine in there and with the same needle, he inhaled the drug through his nose, being in the middle of the class.
On several opportunities he invited me and I was a boy who didn't know anything about that and he didn't call my attention either.
And on my side, he was on the left, and the right was the girl I'm talking about, Carolina.
I remember that on more than one occasion she would save me the math exams when I wasn't going to class or when I would escape the classroom because I didn't like being in the classroom.
I would go to the square to think, on those days I had a lot to think about because in my house there were discussions, and there was a lot of domestic violence.
This is part of my story that I have been telling you for a long time and that I promised and would tell you more in the publications of the traumatic experience.
But the point is that this girl one day declared to me, and told me, look, i"t's me or another girl", and I remember how stupidly one of the boys with the surname "Manner" , I think his name was Manuel, I don't remember his name, he said, "surely it says that nobody", and I entered into a kind of panic attack at that moment and I said "nobody", and all those in her group who were around her and me waiting for the answer, they got up saying how stupid, how stupid!, and she with a face of disappointment, because she told me "either she or another girl" and she see me with a face of disappointment, she didn't tell me anything, she looked at me like that as if she was disappointed, she took her wallet and went out to the recreation area, she was mad at me i think. and with reason, i was a douchebag, an idiot. Today I imagine and regret having said those words because maybe she was in a great economic position, since she was or is a daughter of people who have a lot of money, of one of the people with the most economic power in Saudi Arabia currently and she was surely in a palace in Arabia or Dubai giving me a great life with her as a wife today if i was answer "yes, you".
These memories come to me now and I regret having made that decision that may be for you is silly but for me, it will always leave me the doubt of what could have been and was not because I was stupid and immature at that time.
And only today I wanted to share this with you.


Sponsors of MicroReylatos