"Imagine" a much warmer world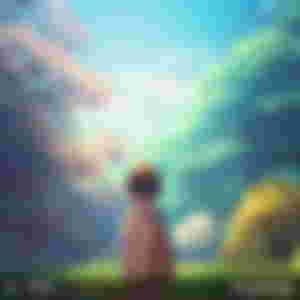 Today I come to talk to you about my concern for having a warmer world.
Actually, I am very concerned about the environment and having a world where every day we see how the ozone layer is being destroyed by the amount of chemicals and things that we actually use, it causes me high levels of anguish and anxiety, and I really believe that We must become aware and protect the world by trying to pollute much less, to take care of the ways in which we handle our waste.
We must create awareness in schools so that all our young people have a greater tendency to recycle. This is one of the ways in which we can improve the current situation, the consumer stage in which our planet finds itself.
We must also take into account the factor of love and empathy, because currently I see many people who do not put themselves in the shoes of others.
So many people are going through work, suffering from illnesses, going hungry, and many times we see people on the street who really need our help, that we collaborate with them.
We, either because of ego issues, simply because of mistrust, or because we believe that that person can solve their problem on their own, we do not take it into account and leave it that way.
So, we must put ourselves a little more in the shoes of others and help each other.
There is also the technology factor. With all this wave of the myriad of artificial intelligences, it is evident that through the correct use of this technology we can implement new processes, for example, to help us create a more empathetic world.
These technologies could be used rationally and, in this way, for example, would allow us to create new methods, new alternatives to purify the environment and take care of the ozone layer.
With the power that computers have, it is very likely that artificial intelligences could be faster and capable of contributing and helping us create a warmer world today.
We must not be cold in our hearts or in our minds and we can be the race of the future and live in a world where we all live in peace and harmony, as John Lennon and Yoko Ono's song "Imagine" says, imagining a world without war.


Sponsors of MicroReylatos