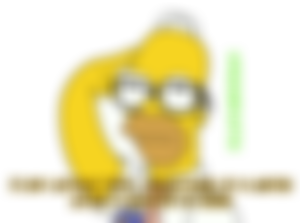 I warn you, this publication is different, I am going to tell you about what I think and what happened to me on a random day a long time ago.
This happened to me years ago, and I still think the same thing.

One of my favorite hobbies is walking and watching people on the street, and it's not that I'm curious, it's that I just like to learn, following the principle that to create content and develop in life I must do: thesis - antithesis - synthesis, starting from there I generate everything that I think and write. Then I dedicate myself to observe people and their behavior on the street, and I have noticed several things, for example, these situations:
You go on the subway staircase and just when you are almost reaching the person who goes in front of you, begins to take something out of your wallet, bag, or whatever and stops just off the staircase, hindering the pace of who are behind us
You are making the queue to pay at a point of sale and the person behind you hits you as much as you can, invading your space, causing when you turn to withdraw you come face to face with the person stopping the step.
Likewise, you walk on the sidewalk, loaded with many bags, and on the rise, when you see that it comes from the same side as your other person going down, there is a small space to pass through and instead of giving way to you to follow your path, the person tries, by all means, to pass before you.
You walk across the street by the striped zebra, and when you're doing it, the nearest vehicle or motorcycle accelerates as if it wanted to kill you, or you were a video game character that will credit you with a huge amount of points if you get run over.

You can appreciate that they are all situations of daily life, which in my view can be solved if you have a developed mentality and greater empathy for people. A moral value, start thinking more about others and put aside the need for all benefits to be for oneself.
People have a lot to learn, I know we are not perfect, but to the same extent that we get to put ourselves in the shoes of others, we can have a better world and a kinder society.
These signs lead me to the conclusion that people think only of themselves on a daily basis, and they care little or nothing about what happens to others.
Let's work to have a better world, I am a faithful supporter that in order to be happier we must get used to helping others.
And I'm not talking about giving money or food, because we know that at the world level we are living very difficult moments, but if I call attention to what we do have, our attitudes, our way of speaking, the power to make it more bearable to live on the stage where we live.

My reflections suggest that in order to have a better life, we must do our part ourselves and not wait for others to do it.
If you liked this way of thinking, let me know, but I am interested in knowing what you think of these things that I bet also happen in your life.
These little details generally make a big difference.
I already did mine, leave you my thoughts, so you can think.
See you in the next post!