Once Upon a Haircut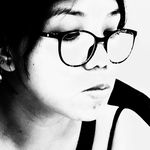 12.03.22
Hair is our crowning glory. We feel beautiful whenever we style our hair. Whether you have long, short, or no hair at all, as long as you carry it with confidence, for sure you'll look good.
I love styling my hair. I started when I tried to cut my bangs when I was a child. Charot! Well, I might have gotten my mother's skills as she used to have a parlor back then.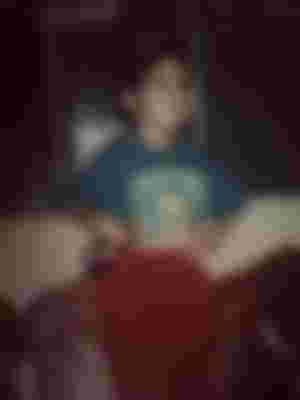 This is how I looked after cutting my bangs.
But seriously, I started to cut my bangs when I was in college. My mother was the only one who cuts my hair and haven't been to a salon until I had a job.
I've always felt scared that other hairdressers might ruin my hair that I ended up cutting mine. I wanted to be a hairdresser too but I don't have proper training and experience with other people.
Yesterday we went out to Robinson's Marasbaras. After we had lunch, my husband wanted Lil B to play in a playhouse there. While they were playing there, I told my husband that I'll look for a salon so I can have a haircut. I want to cut my hair shorter again because my hair fall is getting worse. Perks of postpartum.
There were a few salons there. We saw David's salon and upon seeing it my husband told me that I can get a haircut there. I said I'll look for another salon that has a cheaper rate.
I saw a salon near the playhouse and checked if there were people in line, and then I asked how much it'll cost for a haircut. I saw no people in line and they offer $3 (150 pesos) for a haircut. Alright, I bit the offer, sat down and told the hairdresser that I'd like to get an undercut hairstyle. The conversation goes like this:
Me: I'd like to get an undercut style and just trim the long hair that will be left.
Hairdresser: Are you sure?
Me: Yes, I've had an undercut style before. Let me show you a picture of the style that I want.
Hairdresser: (prepping me for a haircut) okay
(me checking my Facebook and my previous hairstyle that he can use as a reference but the internet connection was poor)
Hairdresser: (shaving ng hair)
Me: (the picture loaded and showed him the picture)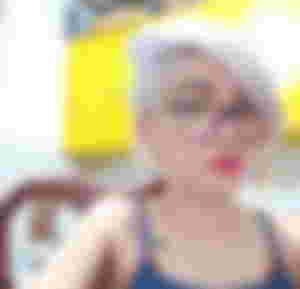 Hairdresser: *shocked* Are you sure the shaved part is higher?
Me: yes because my hair is falling out and I wanted it to be as short as this. Then I can have a part of my hair to cover my forehead too, like long bangs.
Hairdresser: okay, but it's too high for you and will make you look like a man.
Me: *resting face* okay do what you feel will look good.
From that moment I am already pissed and he cut my hair like he was in a hurry. It took him about 10 to 15 mins to do my hair and I didn't like the result.
Here's how long my hair looked months ago.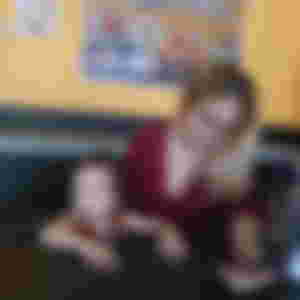 Then I decided to cut my hair shorter because I am getting irritated by my hair getting longer. The last time that I had hair this long was back in college around 2010.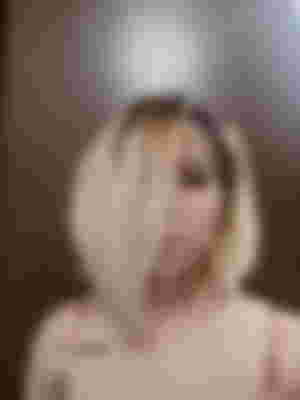 I didn't cut it well because I planned to redo or finish cutting my hair once I have the time, which I didn't get. Plus, I don't have hair cutting scissors and shears that I used to have before. I only used regular scissors here.
Then after going to the salon yesterday, here's what it looks like.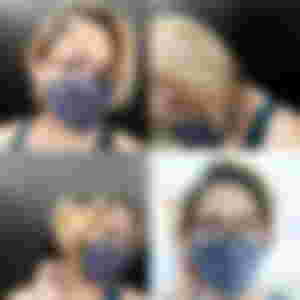 This is not the style that I wanted. They did a hairstyle based on what he liked and just because I will look like a guy. I want to tie my hair easily with a man bun. I don't mind looking like a boy because I've been mistaken for one before I gained weight and I am boyish so yeah. I would appreciate his opinions about the style that I wanted if he said it doesn't suit the shape of my face or something like that, not just because I will look like a man. Ugh!
Oh, I forgot how ridiculous what he did to my hair.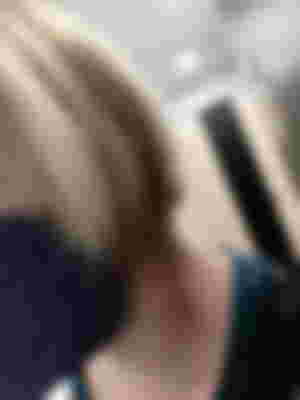 See the area of hair ear the door now at the back? That will most likely fly away if I don't blow dry my hair after taking a bath. It wasn't layered properly.
The only salon that I trust is T&J Salon which we don't have here in the province. I've had a great experience in 2 different branches. The first one is in SM San Mateo, where I had my first undercut style done.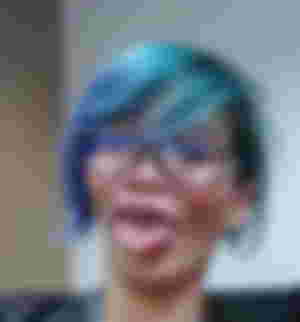 I simply asked the stylist to do a ruby rose undercut hairstyle and no questions were asked.
Here's another one from T&J in CyberPark Araneta Center Cubao branch did to my hair. I didn't know what style I like and just simply asked the stylist to cut my hair short or a pixie haircut. The thing is the upper part of my hair is blonde and the bottom layer is my natural dark brown hair which is an undercut that has grown. The stylist said, 'okay, how about I make it look like you'll have blonde highlights?'. I said 'sure! Do your thing.' and I loved the result.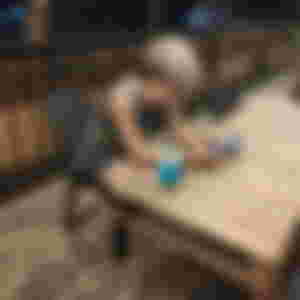 After telling my husband about what happened, he told me don't go back to that salon again and that I should have gone to David's Salon instead. Probably I'll get another haircut by next year or after 3 months. Another option is to buy my own hair cutting scissors and shears. Hmmm....

Alright, that's just it for today. Happy weekend everyone!
lead image from unsplash
closing banner edited from Canva
pictures posted are mine unless stated
in all original content. Micontingsabit
Check me out on
Noise.cash\Noise.app\Appics
Hive|Miconteangsabeat
PublishOx|Micontingsabit
Join me on
CryptoTab - BTC mining
Free Bitcoin Cash - BCH mining
Pi Network - Pi
FaucetCrypto