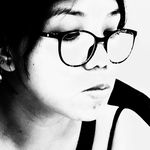 WARNING! This is not a political post. I am about to share my first and last concert experience. From the title of this article, you must already know this band. And if you are a fan, go ahead and check this out.
Alright! Now that you are here, I just want to post something randomly. As mentioned earlier, if you know the line from the title above, you must be familiar or a fan. Yes, we--are--Paramooooore! Char!
Yes, their concert is my first and last concert that I've been to. Why? Read for more. (Uy tuloy mo na, please charing!)
Let me just tell you how and why I love this band. I may not be a super duper avid fan, but what got me liking them was their songs, lyrics, how energetic and great they are when they perform live. I've admired singers, bands, even Kpop groups who really are great in performing live. Live, meaning little to no lipsyncing, gathers the attention of the audience, entertains the audience or fans during their performance and they really look like they love that they do.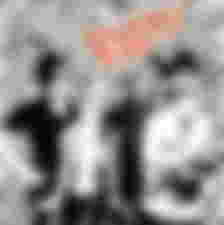 When I first heard of the song Misery Business on the radio, I thought it was Avril Lavigne's new song but a little bit different from what she sounded like that time. (Oh yes, I am also an Avril Lavigne fan too). I searched the band, the song and loved it. I began watching live performances, acoustic performances, interviews, Tv performances, concerts uploaded online, etc. Soon, I got to know the names of the band members and got hooked since then.
Fast forward to my college years...
Me and one of my bestfriends is also a fan (let's just name her T). Between me and her, she was the one who has the money to spend on extra things like this. I can't afford to buy an album or poster or whatever a fan would buy to support their favorite band. All I can do is to download their songs in torrent for free, download pictures that you can see online and make them your phones wallpaper or screensaver. T didn't fail to ask or tell me about paramore stuff. She even got to go to their first concert, when the 5 of them were still together. (For those who didn't know, there was an issue between Hayley and the Farro brothers which got the Farro brothers to leave the band). Well, I was lucky enough that I was able to go to their 2nd concert back in 2013. I was a working student in college and when T invited me if I wanted to watch the concert, I immediately checked my finances if I can spend that much. Luckily, one of my co-workers has credit card and I asked him if he can buy the ticket for me and pay him back. He did agree as long as it is within his credit limit. YEY for me! I can't pay it one time but he still did agree to pay partially.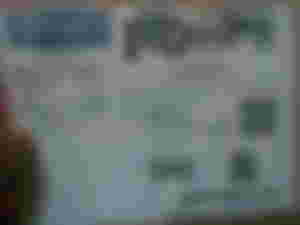 TADAAAAAH! We were very happy and excited to go to concert. I also needed to switch schedules at work and not to attend classes that day hahaha! It was just a one time thing sacrifice. This is my first time watching them live which is one of my dreams that time.
The day came and straight from the office, I went to MOA. We got VIP standing seats, if I'm not mistaken.
I brought a digital camera with me which I borrowed from my sister. (It was a Sony Digital camera which I love because of its features and the zoom quality is superb that time.) We got in kind of a bit early, but since we got standing seats it may be difficult for us to enter the venue when it's almost full. T and I also find that the seating assignments are a bit weird because, the VIP seated area are at the back of the VIP standing seats. (I apologize in advance if I may be wrong on terms but that's just how I remember it). Seated tickets are more pricy than standing tickets. Patron tickets are beside the VIP standing tickets but if you got in very early, they wouldn't check your ticket. So yes, we got in the area just infront of the stage. HAHAHAHA! T and I was so excited and thrilled!
I was just sad on the part that Callalilly was the front act, I am not a fan I just don't know why hahahhaa. Me without U is great too! I got to appreciate their music as well.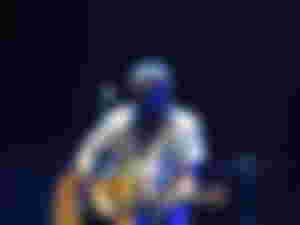 Then the concert started. Now, I am about to tell you, why this was my first and LAST concert that I watched.
By the way, I don't like being in a crowded area or place. I was kind of hesistant to go to that area at first but T was bigger than I am so she got to be the first one to go ahead and give way for me at least. We were actually having a good time for the first few songs until someone fell over and caused a domino effect fall on the people who were in that area. Yes, I was one of them. I was the last on the line. T was shocked when she looked back and I wasn't there. She just saw me lying on the ground and I was about to cry and shout but no one will hear because Paramore was still performing. It felt like I was gonna die, I panicked and as soon as I got up, I immediately went back behind the line. I went to my original seat number and watched it from there instead. It was a bit traumatic for me but I still chose to enjoy the show. That time, I promised to myself that I won't go to any concerts like this ever again but if I would, I'll stay on the seated seats or getting a general admission ticket will do.
I let T there as she seemed to enjoy her time there and she really wanted to see Hayley upclose. Me? I wanted to see her upclose too but I already got enough from what I wanted. I got to see and hear them perform live, that was already enough for me. I just texted her that I as in my seat number and we can meet after the concert. I still did have a great time and enjoyed listening to them live, and I got to admire them more.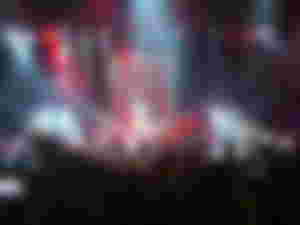 This was their 2nd concert in Manila and there were only three of them as the Farro Brothers left the band. My only regret is I didn't watch their first concert in Manila when they were still complete, as I didn't have the means to buy the ticket. I was also thankful that I was able to fulfill one of my dreams, to watch my favorite band perfrom live. Listening them perform live made my ears, heart and soul full that time.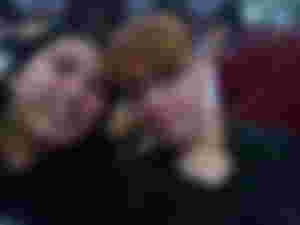 But yeah, after this experience whenever we had the chance to go to an event, I'd rather listen from a far or don't get too close to the stage. I also like going to UP Fair wherein local bands get to perform but I don't go near the stage. I'd rather go to the food stands or listen on the back most area of the venue where I can at least see them but I still get to hear them perform live.
Before, I envy those people who had the money and time to go to concerts and events like this. After this experience, I got to realize that I got more than I what I wished for and that's enough for me.
There are still a lot of bands that I wanted to watch perform live, but I don't have that luxury to spend that much. I am still happy watching their live performances online or listening to their music as a food to my soul.
Always do something for the first time as it will be a heartwarming experience.
You? Tell me about your concert experience. I am sure, I'll envy you. HAHAHAHAHA Lead image and pictures posted are mine unless stated.