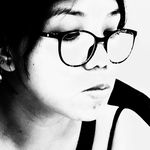 I know I only have a few subscribers, but I hope that this blog will be a helpful one to other moms and moms to be.
By the way, I just gave birth 3months ago and I am a full time mom. I used to work as a customer support and I buy things that I like and need using my own money. Even on dates, I always go for split bill or it's either you buy the food and I'll buy the drink type of girl.
Being a stay at home mom and always asking for money from my husband for baby needs is one of my struggles. Don't worry he doesn't mind giving me money for things that we need. I am just not used to asking money from my partner for something that I need. I only buy important stuff and some of my needs are also our babies needs.
I would like to thank my sponsors for their support too. Check them out! 
Most of the products that I purchased was discounted or I used shopeecoins. Click on the product name or picture to check on the link. Prices may also vary depending on the store's offer or ongoing sale.
(I found a Facebook page that gives you discount on Huggies Diapers for newborn and small sizes. Some mothers were able to get discount code for large or medium sizes too but I don't know how. (Baka depende sa ongoing discount offered)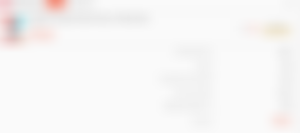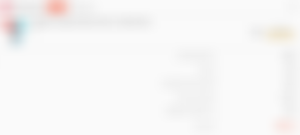 Here's how I got a discount code for a 150 pesos off:
Go to Facebook and search for WOOP Offers page

Like the page and send a message (better use Messenger Lite or a browser sa pc kasi madalas di nagwwork sa Messenger. I don't know if it's already working na sa messenger)

Just follow the instructions just like the picture below

From there, enter the code to your Shopee account and it will should show up on your vouchers list before checking out.

Take note, there is a product option on Huggies Shopee and choose the 1 pack or 2 packs. It's up to you. 1 discount code per email address.

Optional: wait for a free shipping offer or use Shopee coins for more discount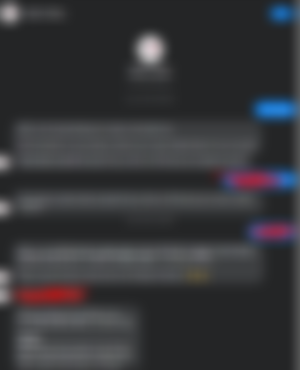 Diapers is the most essential needs for the baby, especially for newborns. Choosing the correct brand is also a trial and error due to their sensitive skin. This is one of the cheapest diapers and baby wipes that I've bought. It's really small and fit for average sized newborns. Same with the wipes, is also small. The size wasn't indicated on the product details too. That's why the price is very very cheap.

I was able to get a good deal for this brand because I used my Shopeecoins. I am not sure if Unilove is a local brand but it's impressive. If you notice it's rating, it has 5.0 from more than a thousand purchases. I'll go with this brand if I'm into disposable diapers.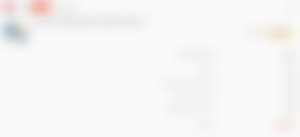 The smaller the size, the cheaper. I ordered the large size because I know that I can still use this even when she's years older. Take note, I can't remember if this was the cheapest price that I've seen but I usually order the one with the most highest or at least good reviews with the cheapest offer.

Yes, I got it for 246 pesos only. If you notice the price when I bought it was 311 pesos, but if you check on the link it is now 461 pesos. I also redeemed 70 shopeecoins that's why I got it for that price. :)

I will not include the link because I didn't like this product. It was cheap, yes but the product name/description didn't fit the item. It has more like a blanket type fabric which is not absorbent for a bath towel. When I also checked the product display page, they changed the product name to Flagship Cotton flannel baby blanket hooded bath towel. UGH still misleading

This towel is more worth it. Has microfiber fabric and very comfortable.
Affordable and mild scent citronella lotion. Maganda sya infair, but you have to put a generous amount. Di ko sya masyado nagagamit before kasi pawisin kami ni baby. Parehas kaming lumalagkit with any lotion T_T

This brand has a strong scent. If nakabili kayo ng citronella spray sa Ace Hardware, that's how it smells like. Masyadong strong and amoy chemical, which I didn't like.

Good deal for its price? I don't think so, it's a lot more and cheaper than the other mosquito patches. Using one sticker won't work, I ended up using the whole pad (6pcs) per day.

Good deal but don't trust on the scent. No scent at all, I'm not sure if the same goes to the other variant, Powder scent.

Very very light scent compared to Tiny Buds

Mr. Bundles Oxywash
I use this detergent to my cloth diapers. The scent may not be strong on the first wash but you'll smell the scent if you use this detergent more often.
If you are a CD-ing mom, I'll post another blog about it.

I found this product when I was browsing theAsianParent app for baby supplies or recommendable brands/items. It's surprisingly okay compared to Unilove, Tinybuds and SmartSteps. Way cheaper than those brands, I just used it 2x but I'm still evaluating it after a few more washes. This product claims that it's organic and I really hope it is. If that's the case, I highly recommend this brand.

This is one of the most affordable and quality brands I have tried. The picture below is a bundle offer but you can get one pack for only 64 pesos for 108pulls. I was also surprised by its quality and size. It also claims that it's biodegradable. This is my go to wet wipes already.
Advantages 100% made for Babies
No Harmful Chemicals
No Phenoxyethanol & Citric Acid
Clinically Tested and Approved
Enriched with Aloe Vera, Vitamin E & Fruit Extract
99% Water

It's very affordable but I doubt this product. There's a Qr code at the back and when I scanned it, just leads me to installing WeChat. It smells good for the Aloe Vera Extract but the quality and size is just fine for its price. I didn't like the packaging as it may dry up the wipes. Just be careful not to remove the cover all the way.

One of the most common milk bags used by mommies. This is probably the cheapest and the most convenient bag to use. It has other variants but it is a little more expensive that the blue ones.

Cheaper than Dr. Dudu but I don't like the highly plastic feel of this product. I am also having a hard time opening the pouch most of the time the seal comes off.

I am currently using this brand. It's nice, smaller than the other brands as it holds up to 120ml/4oz only. Just enough to stash small amount per feeding for my baby.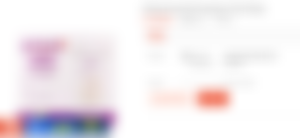 ****************************************************************
There were only a few brands for the other products because I plan to stick on one brand as much as possible. Once I've tried the cheapest brand and my baby's skin doesn't react to it, that's the one that I probably use.
If you have any product recommendation don't hesitate to share it with me. I might try and like it too!
BTW, I don't shop on Lazada anymore. I enjoy using shopee more often than Lazada.
Kudos to all moms out there! That's all for now folks.
x0x0