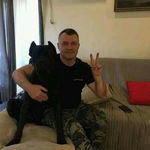 In life, we mostly hear the old people telling the younger ones to work hard as they are still young so that they don't find themselves wondering as they grow weak and can't work any longer. This is actually a great since it helps prepare the child for the future and helps him/her solve unforeseen problems that may or might arise, but one thing they sometimes lack is telling them not to put all your eggs in one basket.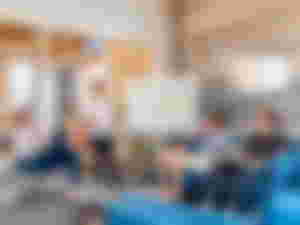 Not putting all your eggs in one basket simply refers to not put in all your efforts or money into just one business, wish, dream, aspiration or even goal.
The company they say might suffer losses or gain profits but as one solely wishes for profit in his or her business you should expect the exact opposite thereby saving some of the efforts and finances to do other projects.
A basket of egg as we all know is prone to some damages. A stone or anything might fall in the basket causing the eggs to shatter or break, one might tamper or even fall in the course of transporting the eggs and in so doing all the eggs are gone so is life.
The company shouldn't be your only hope as a child. Work harder to create more avenues for your own self since anything can happen. One person from the family can just get up and steal everything for you, the company can suffer losses or even get burnt or any accidents can happen or occur. When that happens there will be no longer anything to build up on but when you invest your time, skills, finance and energy into several other projects when one is out you can still be able to do something great.
---
Two boys lived in a community together, one was really hard working even though his dad had a company where you could have been working. He worked day and night and every day hoping to open new branches and companies of which he was successful.
The other boy on the other hand I won't say was lazy, but he enjoyed what he already had. He just moved with the flow and kept all his efforts in the company his dad had already built.
Unfortunately for them, there came a year where everything was not successful. The raw material they were using for their production were not in excess in that particular year due to a plague. Both companies suffered a huge loss of profits which rendered them unstable.
Since one exploited and created more industries for himself, he used the profit from the industries which had their raw materials in excess to help him to revive the business when the raw materials survived the plague. The other one suffered from this and it caused him to loss almost all the profits and capital he had.
It made him unable to continue with his business even though the plague was over .
Efforts are really great power of man since that is what makes one up. It is what entails the personality of an individual. Anyone who does not put in efforts does not end up being who he or she wants to become, but in as much as we are supposed to use our efforts to achieve great things, it's actually not good and advisable to put all your efforts in one business or trade or whatever.

Farmers are sometimes advised to do mixed cropping on their farmlands and as well rear some animals. This all makes them stable in case of any unforeseen problems or trouble that may arise. It is best to work in several shops and businesses than to work in one. Think of something you can do in addition to what you are already doing and that might be your saviour in times if crisis.
Shout-out to @Dangerous_Fly for this powerful and great topic. I really enjoyed reading his piece.
Thank you all for your time. Please like, share and drop your comments.