La Remontada II
The phrase la Remontada is something that will forever hunt PSG. How could they ever forget losing 6-1 to Barcelona in the return leg of their 2016/2017 UEFA Champions League knockout stage match up and failing to secure qualification to the next round of the competition despite winning the first leg 4-nil.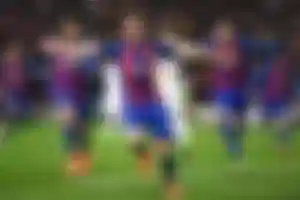 Indeed, Barcelona performed a miracle in Camp Nou that night and two men were the catalyst that propelled them to doing that, Lionel Messi and Neymar.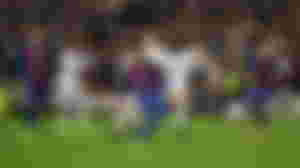 This miracle was then termed "La Remontada" by the Spanish press. It is a phrase meaning "To stage a Comeback". A comeback is to turn things around particularly in a game of football, having being in an almost unassailable losing position before and then finding a way to win.
Fast forward exactly 5 years and a day later, Neymar and Messi were now lining up together in a star studded squad in Paris which also had Mbappe facing off against Real Madrid in the UCL round of 16 second leg at the Santiago Bernabeu, after defeating Madrid in Paris thanks to a ninetieth minute winner from the same Mbappe. The sensationally talented french forward who seems highly likely to join Real Madrid at the end of the season.
Then the next task on PSG's list was to qualify into the knockout stage, and it was all but made easier when they led one nil at halftime as Mbappe once again rose to the occasion with a brilliant finish. So how on Earth did they manage to lose the tie despite a 2-0 aggregate lead even as at 60 minutes. The answer..? La remontada!!!.
Karim Benzema rose to the occasion for Real Madrid and PSG were stunned. First forcing the PSG keeper into an howler as he passed the ball under pressure to Vinicius, who laid on an assist for Benzema to score.
In the space of Seventeen minutes, it was 3-1. La remontada working its magic and the uproar among the Madrid's fans suggested what Madrid were doing was truly spectacular, of course it was..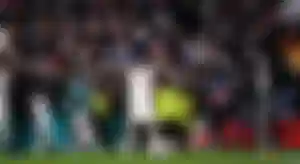 La remontada marked it's five years anniversary on the parisans by using Benzema, the striker who grabbed all three goals on the night.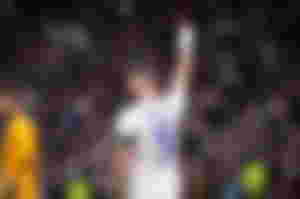 La remontada II was on.....!!
Indeed, only two players were survivors since the then 2017 loss, Marco Veratti and club captain Marquinhos. To crown it all, they lost both ties to Spanish oppositions, and even having the two catalysts of the remontada I on their side, they still couldn't find a way through.
Real advance to the quarter final though and PSG only had themselves to blame for not allowing experience to be the best teacher and instead succumbing to another La remontada and this time the Part II ...... !!!!.
All rights reserved. No part of this publication may be reproduced, stored in a retrieval system, or transmitted in any form or by any electronic, mechanical, photocopying, recording means without the prior written permission of the copyright owner and/or author.
NB: The lead Image source has properly being indicated on the last image. All other images also carry appropriate links to them. This article is totally devoid of plagiarism. Stay Safe and blessed. See ya.
TOPIC:LA REMONTADA II
WRITER: MICHAELBCH
DATE: MARCH 10TH, 2022
COPYRIGHT 2022