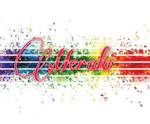 Hello guys, I will share what I experienced, having two children in consecutive years. I also know many families like this, due to lack of knowledge on how to control, to have a many children. Especially in remote areas, such as provinces and remote villages that are no longer accessible to health workers.
And this is my story.....
One day my stomach suddenly hurt, I thought it was just a UTI. We went to the doctor for a check -up but the doctor said I didn't have a UTI. So I instructed my partner to buy a pregnancy test. And according to the pregnancy test it was positive. We were excited but mixed with nervousness.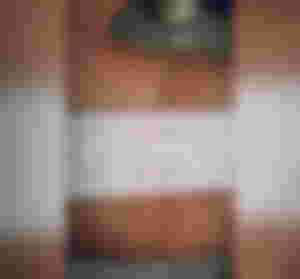 But I'm scared of my behavior because my mood is different and I always feel nauseous every morning. I had no idea about pregnancy so I ignored it first. And the questions were answered in my mind when I saw that the pregnancy test was positive. That's why my mood swings are like that. Because I'm already pregnant.
When I was pregnant I didn't want to eat all the food because I just threw up everything. I also don't like the smell of perfume, I don't like the barbeque with ketchup, I also don't like the juice because it's sweet. After I drink I will feel nauseous. The only thing I wanted was coffee. My husband follows everything I want, and then I don't eat. So sometimes I see that he is losing patience with me but he doesn't say it.
And I always fight him when he's at home. Because I don't want to see his face heheh.... When he leaves the house I also get angry, I throw away his clothes especially when he comes home in the afternoon. ang bad ko hahaha
But he endured my habit when I was pregnant. My eating habits and mood swings changed when I was six months pregnant. I became greedy for food, especially sour fruits.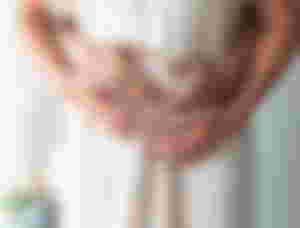 Fast forward
When I woke up on the morning of June 11,2015 my stomach hurt, but it only disappeared for a few seconds. Then my sister said that it was a sign of labor, so I should be ready. So I took a bath and the child's clothes were ready as well as the ones I would use in the hospital. I still didn't want to go to the hospital because I said it might just be cold, so my stomach hurts. But that day, it's my duedate based on my ultrasound.
When we arrived at the hospital, I lined up at the out patient department, to check up first. My stomach isn't really sore yet so it's okay for me to wait.But the nurse saw me and asked if I was going to give birth, I said yes because my stomach was already hurting. After the nurse IE me, she said I was only 2cm and I might give birth tomorrow.
We asked the doctor to stay in the hospital because our village was far away, and they agreed. We stayed in a vacant ward.
I hadn't given birth until late at night, but my stomach ache got worse. I walked even though I could no longer bear the pain. And it was 12am when the nurse put me in the delivery room. Since it was my first time to give birth, the doctor first taught me how to urinate correctly. At 3:12 am my baby came out. I was very happy then because even though it was difficult, I was able to get my daughter out well.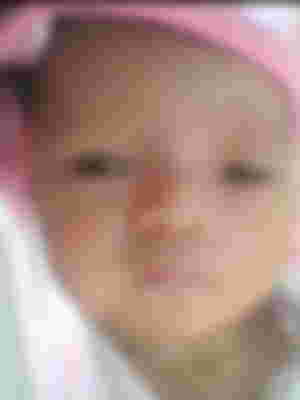 I was very weak, hungry and awake because I was delivered to the room at 5am. I had a bit of a hard time breastfeeding for the first time. And I was amazed because the amount of milk in my breast. She was immediately full.
Baby and I got along well. Until one morning, we were in the hospital for the third day. The doctor said, We had to take the baby to another hospital for phototherapy, because of jaundice. Her skin is yellow so she needs light or phototherapy.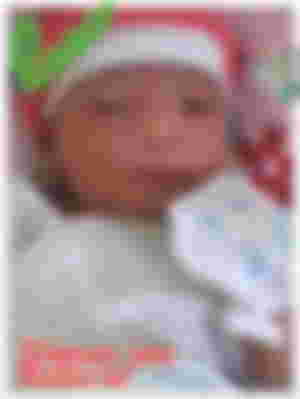 We were also in the hospital for two weeks because my son was admitted to the NICU. It is very, very difficult to look at my child every time she is injected with medicine. But it's for her own good. And when we came home just a week ago and suddenly there were lumps on his head, she was always crying because the lumps, were painful and had wounds. I immediately took my daughter to the nearest health center for a check -up. The midwife prescribed antibiotics. She recovered immediately when he took the medicine.
To be continued......
Hello.. medyo ilang araw din na hindi ako nakapag sulat. May kasunod pa po ito. Baka bukas ko na maisulat. Maraming salamat sa pagbabasa mga ka readcash ko dito.. Hanggang sa part II po ulit... luv yah!!!
THANK YOU!!!!
Baby photo is mine

pregnancy test kit photo from facebook

lead image source from picsart

pregnant woman from unsplash.com
This is my fourth article
My pregnancy journey
August 26,2021