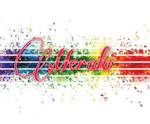 I would'nt careless if someone will push me away because they dont like my attitude, i wont care if someone wil drag my hair and gripped it tightly because they dont like my face, and i wont gave a damn care if they will just ignore me spitting some ill words around me to other people, as long as i live, i won't care, as long as i breath i will continue living my boring life.
It was Saturday afternoon and i can hear my mom- oh scratch that- my step mom shouting outside my room, my forehead creased because of the commotion coming from her
"What? I asked calmly and she faced me profusely
"You brat, how many times do i have to tell you that your mom's urn should not be displayed"
"Its our house, and it's my mom, no matter how much you denied you're just a second wife to my dad" i said it through gritted teeth
These people who doesn't respect my deceased mother also wont have the right to be respected.
She walked out and i knew better, she will go and whined to my dad and i wont be shock if late my dad will be knocking on my door and in enraged.
And that's what happened, my dad talk to me to hide my mom urn because my step mom is scared and telling him that she can't sleep at night because she will be having a nightmare that my mom choking her and telling her that he steal my dad from her.
Oh how i wish that dream of her will truly come true.
I've been keeping my self in darkness along time ago, after that accident of me and my mother, maybe, just maybe im still stuck into it that's why i cant face the present and my life keeps on going back to that day. My father doesnt know the story, i was not in myself when we are saved, that my dad cant talk to me properly. And then i received a news that my mom doesnt survive and i was lost.
I lost myself a long time ago.
My dad always asking if what really happened each passing day after that accident, but then i will just give him an answer that far from thr truth.
I think it is me the problem. So after years and years i keep on visiting a psychiatrict without my father knowing, i dont want him to be worried. I can take care of myself, maybe?.
My psychiatrist will always gave me an advice that i need or i should tell my father the real story, so i can overcome my fears, those nightmare, and maybe just maybe, it is a good idea.
Wednesday morning and i saw my dad reading some tabloid, i came near him, cleared my throat
"Dad can i talk to you?" He just nodded and i sat onto the next chair adjacent to him.
"About the accident, dad im sorry if i cant gave you the answers that you wanted to hear, but it will always hunt me at night, i cant move on, i cant let go of it. That night, me and mom was going to supermarket to buy some foods for you, we decided to just walk, while on our way, we encountered some guys, ba guys in the street, they talk to us, and i was scared. Mom shield herself to protect me from those bad guys, but the were strong that they were be able to bring us to their van. i was so scared for me and for mom, i keep on shouting for help but no one come, and them mom fought those bastards with all her life inside the van but then i heard gunshots and i was in horror when i saw my mom soaking with her own blood an the next thing i know i was dragged in an abandoned building" i keep on sobbing and i can also hear my dad, crying and saying sorry in between my story.
When i woke up that night i saw some policemen and dad. I can't talk because i just saw my mom being killed in front of me, it hunts me every itnight and i will just cry until i fall asleep again.
My psychiatrist is really a big help to me. My dad file a case against those bad guys and while me i focus myself to be healed. My step mom, well hear my side story why i become like that, i she said she feel ashamed and ask for forgiveness, she became a mother material to me now, she'll always come to me to visit my psychiatrist and for the first time in my life after that accident, i feel saved and free.
The end.
This is a fiction story.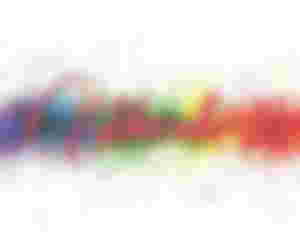 3rd Article
August 21,2021
Saturday

Meraki