The Impact of Globalization in the Philippines
Below are few examples of our own culture as a Filipino. Does globalization make a way for betterment to culture and communication aspects? How?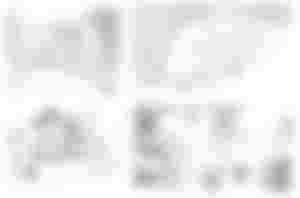 I can't really tell if Globalization has significantly made a positive or negative impact. Neither negative nor positive. However, I found out something interesting, the article "The Impact of Globalization in the Philippines" noted that one effect of globalization to the Philippines is the lack of Filipino traditions and values that younger Filipino don't appreciate and they don't even practice it in their daily life. They become more familiar with Western mentality than being a pure Filipino. Which is a negative impact.
Additionally, on the same article, they listed the other negative impact of globalization. When it comes to technology and media, it has also a big side effect in the Philippines when it comes to cybercrimes and the increase of sex videos. Because of globalization, some of the things that happen to all Filipino people can be bad for their health, like the spread of AIDS, which mostly comes from outside the country.
Filipinos who have sex with a foreigner sometimes get this kind of disease. It can spread quickly to other people without them even knowing about it. In terms of Filipinos who work abroad, there are many Filipino workers who have had a lot of problems and are stuck in a foreign country far from the help of the Philippine government. This is also true.
Additionally, as they said in their article, globalization hurts the standard of living for Filipinos. In the same way, some of the moral values that most Filipinos have, were forgotten. Some young people in the Philippines are now free to live the way they want to, just like people in other places. There are a lot of them, especially the people who have been married for a long time. Last but not the least, as far as exporting rice products goes, globalization isn't always a good thing, either. Because we all know that Filipino farmers can make a lot of rice if the government helps them get modern technology that can make or make a lot of rice grain in every quarter of the year. So, still a negative impact.
However, there is also a bright side of Globalization as I have discovered. Globalization is the term used to describe how we all connect with each other all over the world. This interconnection between countries leads to more social, cultural, economic, and political activities around the world, and people gain more than just exported goods and ideas. They also gain knowledge, experiences, and friendships. People can trade, communicate, and share their cultures more freely because of globalization. This includes things like growth and health (Labyrinthine, 2021).
Anyways, the advantage of globalization is indeed helpful for the betterment to culture and communication aspects. To elaborate, Globalization has more chances to get more people to work. People in the Philippines can get more jobs because many foreign businesses are setting up shop in the country and there are a lot of job opportunities for Filipinos.
People from all over the world work for multinational companies that open businesses in the Philippines and hire a lot of Filipinos to work for them. It also makes it easier for jobs to be found in other countries. There are a lot of Filipinos who work abroad and can be very successful in another country, like in another country where they live. Every person can work in another country and live there, and be a citizen of the country they live in thanks to the World Trade Organization. A lot of foreign companies have started to set up shop in the Philippines.
Many Filipinos now work for foreign companies there. A lot of people think that globalization has a good effect on people and on their country's economy, but that's not true. Globalization can also help the Philippines' education to get better, which is good for the country. People in the Philippines do better when it comes to education. They get more education and become better at what they do.
Education in the Philippines is now seen as good by people outside of the country. Many people from other countries come to the Philippines to study because the quality of education is better and the cost is lower. This means that all foreigners who want to study in the Philippines can do so. Besides that, one reason is that it costs less to live in this place while you're going to school. People in the Philippines are smart and can communicate well with other people from outside the country, like tourists.
People in the Philippines speak English because it is one of the subjects at all schools. As of right now, a lot of foreign companies outsource their work to the Philippines, especially in the city of Metro Manila. When I say has a big impact to our culture, I mean by using technologies to promote our own. We can utilize social media and continue doing our practices.
That is all. Thank you.
---
Lead Image from Google