Low Battery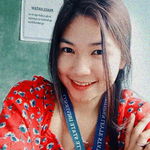 Lead Image from Unsplash
Hello beautiful people? How's your day? How's the weather in your place? Is it the same as ours here, the sun shining through. It is very hot in here.
Today, I'm gonna share to you the situation here after the cause of typhoon odette. Until now we don't have an electricity, we cannot be able to charge our cellphone right away when it became low battery.
My cellphone is Vivo Y20i, the capacity of my battery is 6000 mah. It's just so sad because my cellphone's battery has a span only half day when I always open my data connection. When my cellphone got lowbatt, I can't use it, I just wait until 5 pm the start of charging, because here in our place there is a generator , 10 pesos per charge , it will start 5 pm to 9 pm.
In my case, the reason I may not able to open my read cash , I can't able to comment and write an article because my cellphone got easily low batt when I always open the data connection.
The reason also that, I only gain a small amount of bch every day but always thankful that when I open my read cash, it will not become zero there is always a point I gain. I am thankful for you guys for always letting me feel that I am always belong in here eventhough, my times now is very hassle because of electricity.
In my school works, I may not able also to write the grades of my students because my laptop is also lowbatt, my students sent me a message they are asking for their grades for the 2nd semester. But I replied to them that I am not done retrieving their outputs, because we don't have an electricity here in our place.
Next week, I will go to school so that I can charge my laptop and can start to retrieve grades because in the morning the generator there in school is open. And next week also , we will have a meeting with teachers, the exact time where we will know if we will be renewed , and can be able to teach for the next semester. I am really hoping for renewal because if none, I will have no work. It's just so sad. I always pray for that.
This time, my cellphone is 37%, I hope it will be good until 5 pm, I hope I can write an article everyday here, so that you will be updated of what I am doing here.
Today is sunday, after I published this article I will get ready and take a bath so that I can attend the mass later with my fam.
Thank you guys for reading my article, I hope you can leave some comments about how you are doing today. Keep me updated about your day.
---
Thank you and God bless. Happy Sunday!!