going to PRC for a cause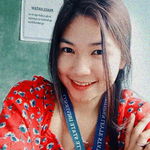 Every people needs time to accomplish all the needed requirements for application. To apply for work is not just so easy to submit any documents but it needs papers which is valid. One of requirements to apply in public school is a certified true copy of PRC ID. The nearest Professional Regulation Commission here in our place is located at the Robinson's Place Ormoc. Before I travelled to ormoc, I get ready my important papers, like QR Code ,and the Vaccine card, it is needed to get inside the Mall. The Ormoc City is far from our location, I ride the metro shuttle bus. It travels to Bontoc, Bato, Hilongos, Hindang, Inopacan, Albuera, Baybay, to Ormoc.
While riding a bus, I put a headset on my ears to avoid any distractions because I want to sleep until I arrived in ormoc. The fare is 270 something, it's quite expensive but it's alright because the route is just one way.
When I arrrived at the Ormoc terminal, I find motorcycle to ride going to Robinson.
I get inside the mall and present my Vaccine Card, I went to the second floor and get ready for my papers to present at the entrance of PRC, the schedule of request and 10 photocopy of PRC ID for authentication. While I am already inside, the guard told me to indicate the documentary stamp , only 1 per page because the 1 documentary stamp cost 30 pesos and it is equivalent to two doc stamp. I realized I don't have any glue to attach my doc stamp, but the PRC is good, they have free glue there. I am done doing it, then I seat there at the area to submit my documents. After an hour, I am finally done with my purpose there.
It's already time for lunch, I go to the first floor where I can find the Mang Inasal. I ordered, 1 thigh 2 rice 1 halo-halo 1 empanada and 1 iced tea. I am very satisfied with my lunch, I am full. After eating, I went to the supermarket the going to the RRJ brand of clothes to check if they have sale items. There I found long sleeves 3 for 1000. I buy it, then the other one is slipper. It's just a gift for myself since I didn't buy for myself since christmas, and it help me think also that my travel is worth it.
After anything there in the mall, I go outside and ride a tricycle going to terminal. There I saw the Metro shuttle going to Sogod, it will pass by in our place. The bus is full, and there I saw the vacant seat at the same seat I ride going to ormoc. It's already 2 pm and I arrived at exactly 5 pm. I felt dizzy but later on I am feeling fine. I call my father to get me ride going to home, and yup finally I can rest in my bed. I am so tired for my whole day, I thank God that he is guiding me everything to avoid any problems in my travels. And my purpose was accomplished.
---
Realizations in Life:
Everything will be done through God's guidance, always keep on praying and believing. 🤍