This month feels weird to me to be honest, considering how it went from the very first day up until today. I was very optimistic in the first day because you know, Christmas hype is real! I am just as excited as you do and we all know the good stuff that's about to happen. Then suddenly, I woke up this weekend with a very bloody market that's way too sudden. It doesn't look like a dip anymore, but a crash. Up until now, tokens are dipping left and right, making you feel worried that it might continue before the time of Christmas. Anyway, here's what happened during the weekends and this Monday.
Saturday is an amazing day of the weekend for me because it feels like I am at peace and more flexible. I can choose to rest if I wanted, or squeeze a bit more effort to reduce the tasks that I have to do for the following week. I also did a post in noise about my favorite catto Tyrone, because he did something that's way too cat-ish: hiding in boxes and small spaces.
We went into a grocery to buy some goods on a Saturday morning. After going back home we unpacked most of the things that we bought and arranged them in different storages. Tyrone is just chilling in his place in the living room, and he rushed into us once we came back. We were busy unpacking still, and noticed that Tyrone is out of sight. It seems like he's successful pranking and hiding from us again, and there's no hint of his presence. Until we lifted the paper bag lying on the floor, it felt heavy and moving. And there he is, trying his best to become a trickster catto.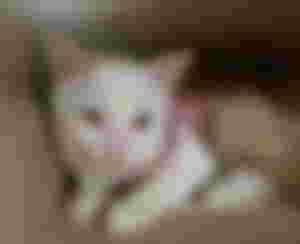 Yesterday, our team Brigade Aphrodite in the AxieBCH Dojo started facing off against Brigade Artemis, a newly formed brigade. There are 10 players in one brigade and we squared off based on the number that each players are assigned. In our case, Aphrodite struggled a lot battling against them because of their strong DDP teams agains us who are mostly having AAP teams. Still, as the captain of the brigade, I told my teammates to just enjoy and have fun, win or lose. Right now (this Monday evening) there are still 3 players from each side who needs to finish their battles. And for the next round, we are going to face Brigade Ares starting tomorrow once all batlles finish. Fighting until the end!
This is the first Monday of the month and I feel down again after seen the red market. This is very true especially when you don't have enough fiat to buy some lol. And it's the month of so many upcoming celebrations that we need to take some crypto for cash, and it happened at the wrong time. I really hope that it will recover before the week of Christmas comes.
What makes me excited is the news from our gramps in AxieBCH, he told us that it's not just Axie, but also ThetanBCH and PegaxyBCH! In the next days to come, all scholars will have the opportunity to get their teams in those new NFT games that will give everyone a great chance to earn more (in BCH). This has been in our talks last Saturday actually, and we were surprised that a new program like this will come unexpectedly.
So right now, all of my fears and doubts in regard with the crypto market has eased a bit, and our Christmas wish is to make the market green again! If ever these games come into our hands, I will share some of my experience.
[#45] December 6, 2021
Sponsors of MegaKyodaiBanrai