I am a curious soul, who enjoys "experiencing human life"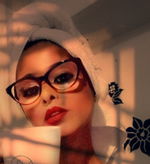 Hello, to all, my name is Mediyen, I want to start my first post and presentation, with this image, evoking the feeling of peace and fullness that overwhelmed me at that moment, with the gentle breeze caressing my face on the white sand of the car island, in front of a sea tinted with a vibrant sunset, a magical moment that is worth sharing with my new friends from Read.Cash and of course I also recommend visiting this wonderful island in my beloved Venezuela, which I will tell you about in a future article.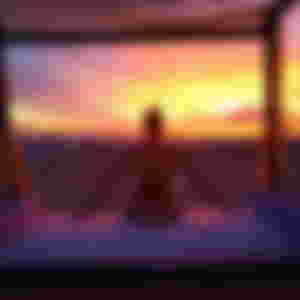 I have the soul of an artist, I am passionate about the Fine Arts, especially dance, music, cinema and literature. I could say that I have a cheerful spirit, sociable, enthusiastic, committed, loyal, always the size that the situation deserves, although I am also perfect and a little uncompromising when making a decision. I encourage the practice of compassion, assertiveness, empathy, gratitude as it facilitates our interaction with the world and enriches the soul, both of those who give it and those who receive it.
The best way to contribute to the world is by becoming the best person we can be.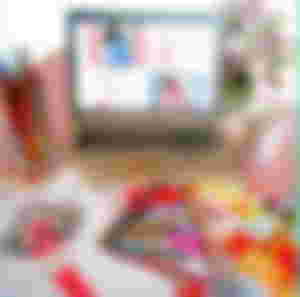 I decided to study Fashion Design, which although it is not yet recognized within the Fine Arts; There is no doubt that there is creativity and art in Fashion Design. So, I got the title of Fashion Designer, a profession that I love and am passionate about, both the creation process and the final result.
Since I was a child I have liked to scrutinize and study various topics, as before; Metaphysics or Neurolinguistics and for a few years, Neurosciences and Quantum Physics among others. I am attracted to the unknown and mystery, I also enjoy writing, reading, photography, graphic design and content creation.
Other activities that I love are eating, cooking, dancing, physical activities, going to concerts, partying, traveling, and above all sightseeing and getting to know my country, its paradisiacal beaches, Caribbean islands, charming cities, and nature reserves, which are many. As well as visiting its museums, parks and historical sites.
My favorite cinematographic genre and the literary one are the Thriller Movie, suspense novel or mystery, which provokes a strong emotional tension in the spectator or the reader. I like those books or movies that make me think, allowing me to participate in the plot, discover the culprit, or unravel the mystery.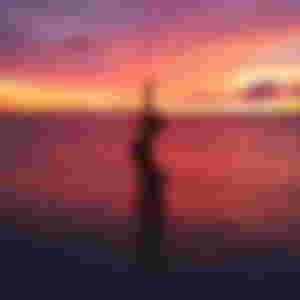 I have a special attraction to places that connect me with nature, be it mountains, plains, forests or beaches all alike. When I am there, I meditate, I connect with nature in a way that makes me feel the flow of life in harmony, and I appreciate everything that is, so I take a deep breath and give thanks!
For a few years, I undertook the conscious journey of exploring being and self-knowledge. I have given myself the task of knowing myself, to heal and grow. To transcend those limitations that have prevented me from perceiving the world with love.
I know that it is a mission that reaches the last breath, that is why I live the process intensely, discovering the beautiful and the good, where I could not see it before, marveling at how the world looks and feels different when we meet.
We cannot love what we do not know and love ourselves is a priority, because we cannot give what we do not have either.
When we know who we are, we know how far we can go, but above all how much we can love!
I have integrated meditation as part of my life for several years, one of the best tools for healing and self-knowledge that, in addition to being available to everyone, is free and transforms lives. My approach to meditation has been the best decision I ever made. Meditating has allowed me to be aware of my own life, heal wounds and live more in harmony with my surroundings.
I am perhaps a bit of a paradox slipping between meditation, Quantum Physics and reggaeton. If I confess it 🙋 it's my sin "I like to dance reggaeton" 😜 I like to dance various genres including the controversial reggaeton, I think you can enjoy the good part that a genre offers, leaving aside everything that doesn't resonate with us. 
You already know a little about my "Until my sin" if you connect with me, follow me and comment, I would like to know a little about you too, and that we grow together in this community.