Who is your friend??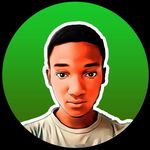 Today is surely another beautiful day on the earth's surface. All praises and adoration be to the source that created life and all in it. We are alive today which is not by our power or by our well-being but all by the grace of the Almighty. Many have slept just like we did yesterday but we're unable to make it alive, some made it alive but are not in good condition 😫.
Be there when I call upon you…
Just like the sea looks up to the sky…
Leaves are green and the sky is blue…
You would always remain nearby…
We are bound together by fate…
Regardless of the time and date…
We grow in love and not hate…
May we never get to say "late"…
Your presence makes me feel warm…
Just like a dessert filled with blood…
No matter how distant the wall…
With pillars, it will never fall…
My friend, I depend on you…
Hoping for a time with no end…
Time hurts and time heals…
We would always have a deal…
Twenty friends can't be together…
Years passed and we awaited another…
Living in a world without you…
Is like a king with no crown…
A child's best gift is their mother…
Students' best gifts are their teachers…
The best gift from life is you…
You are that gift I can never buy…
Let's meet again in the afterlife…
Our friendship should last forever…
Always be there for me whenever…
Yet there's a future we can't see…
There are times when we feel our friend is just because of the material things we have at our disposal. Sometimes our friendship might just have to be cut off because of money.
I have a lot of experience with fake and unrealistic friendships that we thought are true friendships but in the long run, we realize it wasn't that way.
You would know a true friend when these three things come to any of you and yet that didn't make them shake but rather strengthen them. When money, power, and women come into the life of two individuals and their lives remain intact without any fear of hatred, envy, and jealousy. Instead, the walls of their friendship became stronger and stronger.
It's not about having a hundred people in your life but having that one person who can't replace a hundred souls. Friends are easy to make but hard to maintain.
There is this saying that; 20 friends can be together for 20 years. That's the fact. We can't afford to be in a group of 20 and call ourselves friends for over twenty years. It's either something happened that some of us would have to leave for a new life, or death comes in between, it might even be a progressive life in the long run.
I remembered a friend of mine with whom we were so close to the extent that no one would believe that something of that nature would tear us apart. But all of a sudden money came in between us and then he decided to take it to another level. He changed totally and then I was so surprised to see that coming from someone I called a friend. I couldn't believe it.
Yeah till today he decided not to even talk or chat with me anymore.
So then I believe that "your friend today might later become a sworn enemy tomorrow and that enemy of today might turn out to be your best friend tomorrow".