What a February! 😪 Looking forward to March.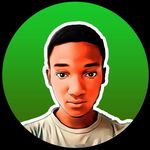 Gradually and gradually we are taking that step towards another new month of the year and it is just another additional day of the year and also another subtraction from our days in life. It is so promising for us to keep aiming for another new day on the earth thereby we are not promised tomorrow. But all the way, we should appreciate our survival this day and also witness another wonderful day of the month. So I wish everyone a happy new month.
It's been a rough ride through February and we all have our ups and downs. That's just life for us all. Everything won't have to come so easy as expected, but just in some kind of way, we would always have to accept our fate about some things in life because they are already bound to happen and there is nothing we can do about it.
I made some promises to accomplish or get to some targets for February but I won't say I never did accomplish anything because every little achievement is worth it except we just want to be an ungrateful fellow.
Your achievement today is someone else's dream. And that's life for every one of us. So we just have to make sure we are happy about our little. No matter how small.

My February was quite okay but disappointing because I could only accomplish a minority out of the target I set. I could only make the total of 100+ subscribers which is just one of my aims for the month, My income was pretty low, I don't know why but that is just how I decided to come for the month. Maybe it's due to my low engagement on the platform and just what the randomrewarder thinks I deserved. This is going to be a summary of my achievements. But a lazy man should never give up so easily. I am not giving up, instead, I am making another target for March and I pray God to help me.
This might be quite challenging as a writer but I know with determination I would make it. I also made the same promise for last month but I couldn't meet up with it. I got lazy and procrastination took me a best friend so I became a victim. But this time around I would make sure I fight over any form of friendship it might bring. Get my thoughts together towards my dreams and targets. 30 articles to be accomplished for March and I pray God to help me.
This is one thing I was able to accomplish last month. I was able to make it up to 100+ and this time around I am promising myself to make it up to 130+ subscribers and I know with you guys' support and encouragement I would be able to do better.
Yeah, I never wanted to track down my earnings for last month because it was quite discouraging. All the way I still hope for better days to come so I am hoping if I could get something good this month then I should be able to save up some more. I also pray God to help me…
This was a total failure for me last month maybe it was actually due to my inactivity on the platform. I did try sponsoring more members but I didn't get an additional one. I hope I would be able to make more sponsors this month.
These are my plans and target for this month and I pray for the strength to be able to give it my best and accomplish them all.