The future is bright…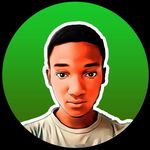 Good day to you all here on readcash. My family, friends, and loved ones. It's always a privilege to be here among you all and I would always remain a soul who would be grateful for my existence.
Life has been a challenge so far, the young ones, the teenagers, and even the elderly ones are never an exception. The world we keep hoping to become a better place for us all has become a maze where we all get scared and always find several means of survival.
We all must have hoped for a future that is better than our past, today better than yesterday, and a tomorrow better than today. But it is so sad to have realized that all our hopes and dreams are sinking into a shallow river. We keep seeking help whereby the aid we've been looking for is just right in our pocket.
Every night when I look at the moon and the stars and how bright it must have been even if we could get a little closer. The bright stars above the sky soaring high, then I think about the favors of the lord up on us, only if we could see. Most times we remain humans and always humans, the humanity in us is what makes us humane. No doubt about that, when we are in times of luxury and sorrow we get to know that life has no spare.
Everything is going to be bright! The life we want to live and the ones we have lived. All I want is to build upon myself a life of lesser regrets and future happiness. The life of a humble soul filled with joy and grace, where I would live to see the future like a golden castle. It has to be bright and I believe it will be with time.
What should I say about that luxurious life? I have wished to have the best for myself. I keep looking forward to that kind of life I want, but I still keep on wondering why it gets far and far ahead of me. Some told me to have patience while some said to be consistent in whatever I do. I don't believe so much in being lucky, I believe in persistence and grace.
If it's all about hard work then I would say I am nowhere to be found. Many must have been working so hard but still finding it difficult to get through some stages of their lives. But if you see someone who is graced then you would realize that hardworking is good but being graced is the best one could ever seek for.
Yeah, let's pray for a good life. There is music I listened to about the good life by a young singer Harris J, it said their things in life that money can't just buy, money can't buy, happiness and love don't have a price. That is why I say "Happiness is free". You just have to make sure you seek one for yourself.
I have been on some random thoughts for today and I believe I have just spoken sense out of the little I wrote…