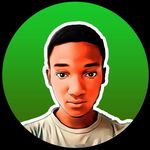 Just like yesterday we already made plans for the weekend and I can say yes to that through some articles I read here on the platform. Many had a nice time with friends and families too. Come to talk of the mighty Monday morning again. We have started to make preparations for our workplaces, business and even studies for those who are students. But by the grace of God we made it through and today we are here to witness another beautiful day today. I pray God makes us witness many more.
Yesterday as usual was a Monday to me and indeed was. Actually, I am already a graduate from the institution but we are still having some project work to be done on the university campus so I had to get myself prepared for school. I haven't washed any clothes, maybe I have just been so lazy and lazy. I got a whole lot of laundry to make but I got some detergent for washing then I dropped it in the laundry basket and started watching movies. The consequence haunted me because I had to wear something to school to see my project supervisor.
My box was almost empty, maybe it became a home for the cockroaches. But luckily I still have a pair of washed and well-ironed trousers and top, though it is native wear I was less concerned since I still got something to wear. Immediately I took my bath and got myself prepared for school. Time is already against me. I just hoped I would meet her in her office.
On getting to the bus stop where we take buses and cars going to school I got surprised 😮 to see crowds trekking from one bus stop to another in search of transport. I got discouraged. Why this on an early Monday morning again?
I witnessed this while I was still an undergraduate and I would always struggle to get into any vehicle going to school because I must attend lectures, if I won't do that then I would be left with no choice than to get off my bed as early as possible and get to the bus stop before 7 a.m in the morning so I could get it with ease. But how do I still have to struggle again? I got fed up but I was left with no choice.
I wished I could trek to my department but the distance from the school gate to the university campus is nothing to joke about. It is a journey of about 4.5 kilometers or even more. So it cannot be walked with annoyance. Luckily I was able to get a car that parked right In front of me, immediately I opened the door but before I got to the door the students already rushed and started to drag the door with me, they mashed me and even almost pushed me out of the car entrance. Then I had to take my phone out of my pocket so it wouldn't get stolen by some thieves that are not there to enter the bus but to steal. I held my phone tight and started to use my energy to fight back and finally found my way in. It was like leaving the frypan for a cold room.
I got to the school premises and I did all I had to do. I tried to prevent myself from getting late but the rain kept on falling for hours. It delayed my work but I must complete it before leaving. My stay at school got delayed so I had to leave around 4 pm in the afternoon.
On getting to the school park again I had to nod my head and I felt like tears should start dropping from my face but I saw no drops.
Image source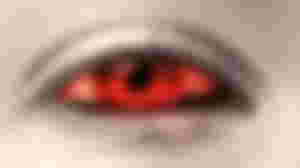 When I saw the queue and how long it was I couldn't join because I would have to leave that queue maybe by 10 pm in the night and I don't think I can stand up to that time doing anything.
I left the shuttle bus terminals for the school bus 🚌, but that was even worse than expected the queue already turned into a pack of frozen fish. How would I get home today? I asked myself.
I had to wait for two hours if I would get lucky to see a bus to park by my side so I would just struggle my way in, I had no option and it's been so long I did this I felt the stress and pain running through my body system. Some minutes after a bus with the capacity of 18 passengers parked I ran after it and held the door, they almost pushed me away and in no time some students already passed the window to get their seats. We couldn't open the door because no one would even give the space to let you open it. It was indeed a hard time for me. I wish I could have the money to afford a car instantly then I would buy it without hesitation.
I thought to myself if I let go of this bus then I would have a slim chance of getting home before 8 pm. I got my phone out of my pocket and turned myself into a superman. I used the little energy left in me to push the people back a little then told a guy in front of me to open the door so we got in. A girl almost got her leg broken because she couldn't get in and those struggling to get in never mind her situation but wanted to find their way in. An 18 passenger capacity bus got overloaded and was filled with more than 30 passengers. Everyone wants to find their way home.
I got home before 7 o'clock in the evening then I took my bath and went straight to bed. Yesterday was just so much more stressful than I could have ever imagined.
NB: I didn't share any pictures to prevent the university image from social media abuse, but below is a comment a student made to tell how stressful his experience was at the university campus.

Get full gist here <<Click here>>

What do you think should be the solution to this? Should we blame it on the government not paying attention to the educational system of the country? Or the institute itself for not providing sufficient buses for transportation, Or the students themselves for not being orderly and well organized.